Services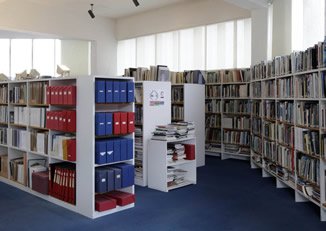 Library
The main purpose of the Jacques Dupin Library and Documentation Centre is to acquire, conserve and publicise documents relating to Joan Miró and his work. It also holds a large collection of publications and audiovisual materials on 20th- and 21st-century art.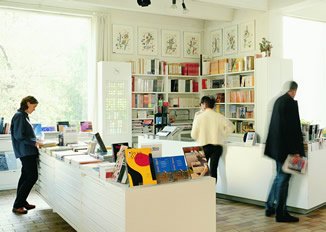 Bookshop
The bookshop specialises in Joan Miró, contemporary art, architecture and design in general. It also sells art reviews and journals, all the Fundació Joan Miró's publications, and posters and prints by contemporary artists.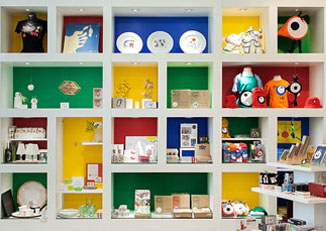 Gift shop
The gift shop sells articles related to Joan Miró's work and current exhibitions at the Fundació Joan Miró, as well as a wide range of local and international products: fashion and household accessories, gadgets, jewellery and children's articles and educational games.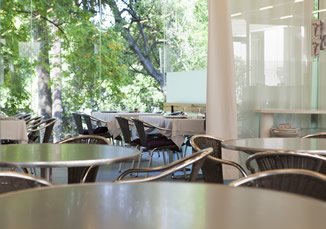 Bar-restaurant
The bar-restaurant has a garden terrace in the centre of the building. It offers a varied menu based on Mediterranean cooking fused with ingredients and flavours from other countries.
Same opening hours as exhibitions
It can seat 70 people inside and 60 people outside.
Telephone bookings: (+34) 933 290 768

Wi-Fi
Free Wi-Fi is available to all visitors.

Accessibility
The Fundació Joan Miró is keen to ensure all visitors have access to art and culture.