Yoga at the Miró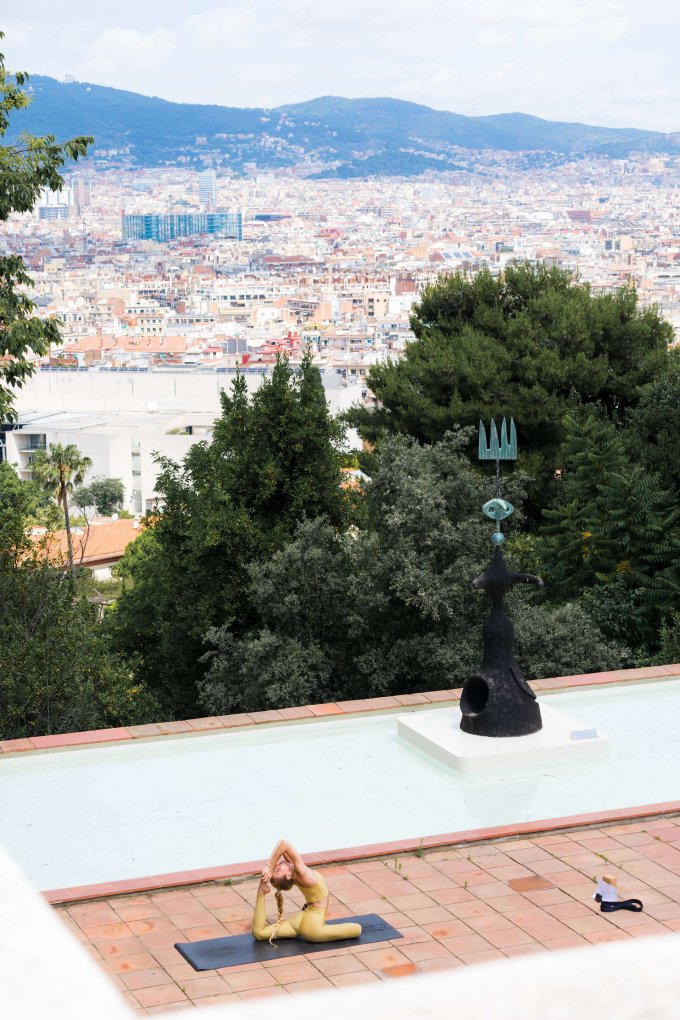 Art and Yoga Sessions for Everyone
Following the prevention measures to contain the COVID-19, the activity Yoga at the Miró is postponed until further notice.
From an early age, Joan Miró aspired to become a universal artist. Around 1920, he embarked on a path linked to a spirituality that would always remain with him. His interest in Taoism and the influence of Zen philosophy are present in Miró's work and in his worldview. The merging of the natural world and his inner self, a progressive stripping down of elements on the canvas, an understanding of emptiness, and the communion of painting and writing are all elements that tie into the essence of yoga.
Bearing in mind this spiritual sense that is so relevant to Miró's work, the Fundació is offering Yoga at the Miró, a series of sessions combining yoga with observations about works related to the seven levels of awareness in yoga. Participants will be able to view Miró's work as a path from the material to the absolute. Every week, two sessions will be devoted to each one of these levels of awareness and to a related piece by Miró: material awareness, creative awareness, life awareness, awareness of unity, communicative awareness, observational awareness and absolute awareness.
Fridays and Saturdays, from 6:30 to 8:30 pm
July, September and October 2020
In collaboration with: