LACMA (the Los Angeles County Museum of Art) is an example of a museum that opened up to young people and to its local community, giving priority to collective experimentation and learning. Its Arts for NexGen project has had a major impact on a highly diverse social environment.
Cultural manager, fundraiser and independent consultant Anna Fabra felt particularly drawn to this endeavour. She lives in Los Angeles and is a regular visitor to the museum. Above and beyond her experience as a user, she has chosen to delve further into the reasons for the project's success and consider how a similar experience could be carried over to Barcelona.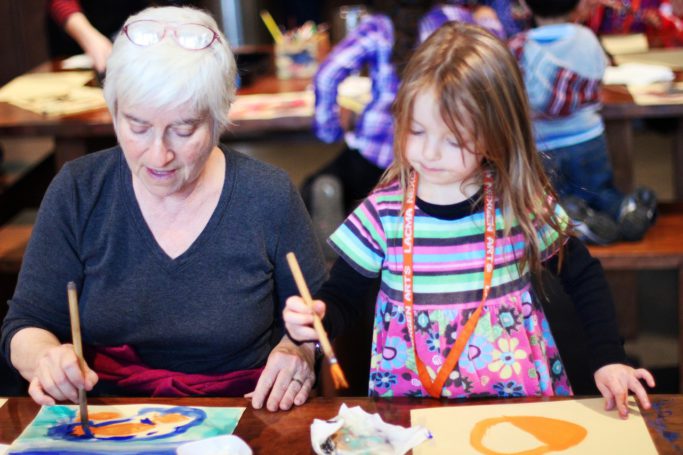 © Museum Associates/LACMA
Art for the Next Generation
According to ICOM, created in 1946, the definition of a museum has evolved over time in line with developments in society and has been updated seven times since then. The most recent, written in 2007 and well known by all, is the following:
'Le musée est une institution permanente sans but lucratif, au service de la société et de son développement, ouverte au public, qui acquiert, conserve, étudie, expose et transmet le patrimoine matériel et immatériel de l'humanité et de son environnement à des fins d'études, d'éducation et de délectation.'
The different language versions on the ICOM website show a couple of mistranslations, one of which is symptomatic. In reference to the organization's purposes, the English mentions 'education, study and enjoyment': education is listed first. In Spanish, it is 'fines de estudio, educación y recreo': the word recreo suggests amusement and recreation, as opposed to deleite, which may be more appropriate for describing the pleasures of the soul or of the senses referred to in the French and English versions.
Museums have undergone many changes in recent decades, opening up to the public and shedding their former academic, elitist air. During the years of the economic crisis and drastic cutbacks in the arts, museums did the best they could to fulfil their goals of preserving and displaying their collections; some put the accent on research, others on enjoyment or pleasure (and certainly recreation as well), but I would say that fewer focused on their role as agents of education.
The LACMA Example
In the early 1990s, LACMA (the Los Angeles County Museum of Art) was experiencing a major crisis, and after four years with no effective leadership, Andrea L. Rich was appointed  president to set the organization on a new course. Coming from UCLA (University of California, Los Angeles), where she had first taught communication and later worked as an administrator, Rich changed the management model at LACMA to give it a new focus: the museum owned a building and a collection, but had not succeeded in connecting with its community and needed to acquire meaning. Therefore, with a simple but highly significant gesture, she changed the museum's mission to also address its duty to generate 'meaningful educational, aesthetic, intellectual, and cultural experiences for the widest array of audiences' A true statement of intent.
For Andrea L. Rich, there was no point in acquiring and collecting major artworks if the museum was unable to offer relevant experiences to the public – and particularly to the young public, where the future lies. She believed that museums that relegated their education departments to the bottom rung of their organizational charts were not fulfilling their responsibility, especially those that received public funding. Accordingly, she reinforced the ties between the museum and educational institutions, and commissioned the Arts for NexGen project with the aim of making the museum more accessible to young people and families, strengthening their sense of belonging and connection to LACMA and opening the museum's doors to a community with greater social diversity.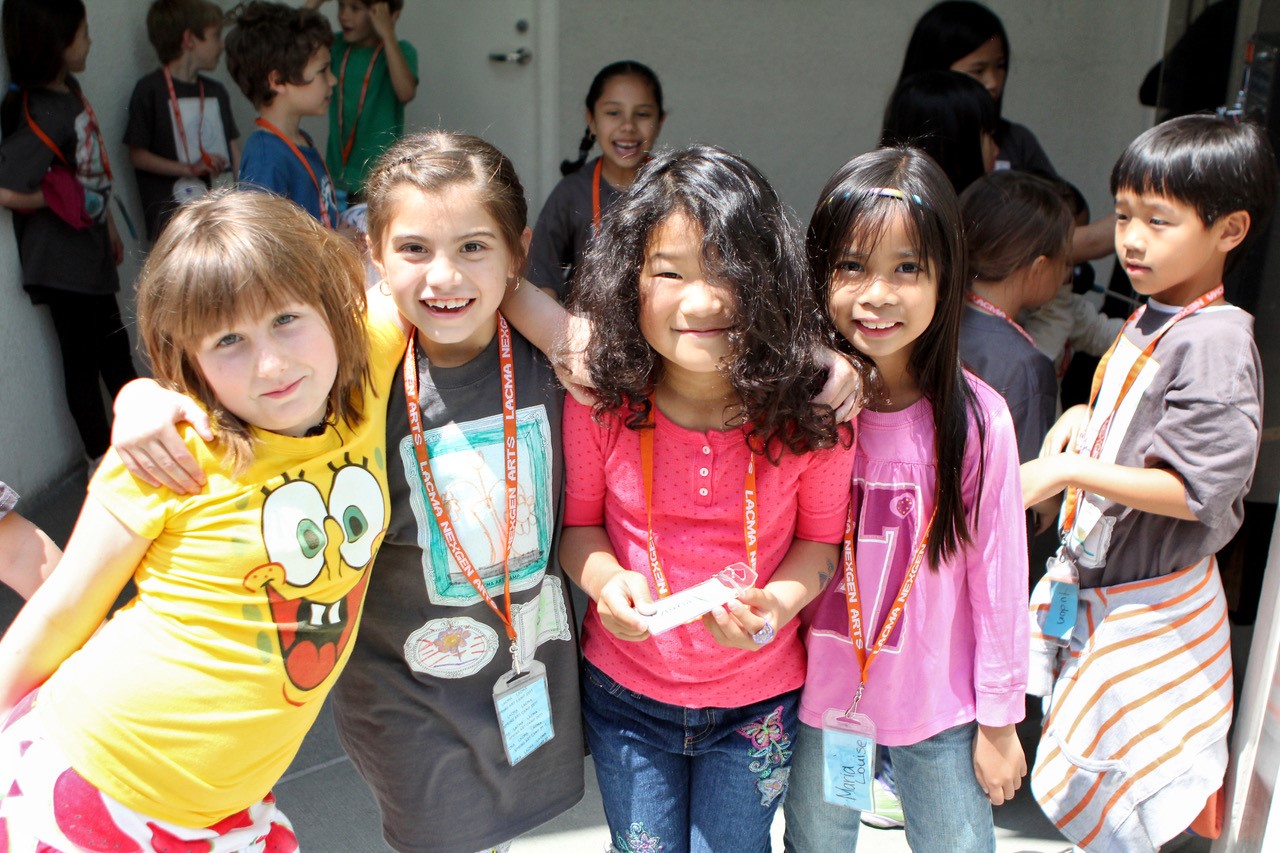 © Museum Associates/LACMA
Based on these premises and on the efforts of the Education, Marketing and Membership departments, the first thing they did was to create a free youth membership category for anyone 17 years and under, also including free admission for the member's accompanying adult.
NexGen attracts between 10,000 and 12,000 new members every year, and had reached 234,016 members by the end of 2016. However, despite these striking figures, the program's goal is not quantity, but rather quality in its activities, which highlight the value of personal connections to art through three basic pillars: looking at art, talking about art and making art.
Artist-led workshops, in-gallery sketching, storytellers who associate stories with artworks, bilingual tours in English and Spanish, and teen-led tours for teens are some of NexGen's efforts. But clearly the jewel of the crown is the Boone Children's Gallery (with over one hundred thousand visitors last year), a workshop space located in the Korean and Chinese art galleries, open during museum hours and where young people and adults can paint at communal tables using East Asian brushes and pigments. There is no need to reserve and no time restriction – it is only limited to thirty minutes on Free Days and participants can hang their pieces on the gallery walls if they wish to do so. Quality time, as well as access to a permanent space for group experimentation and learning, is key for each experience to be unique and valuable.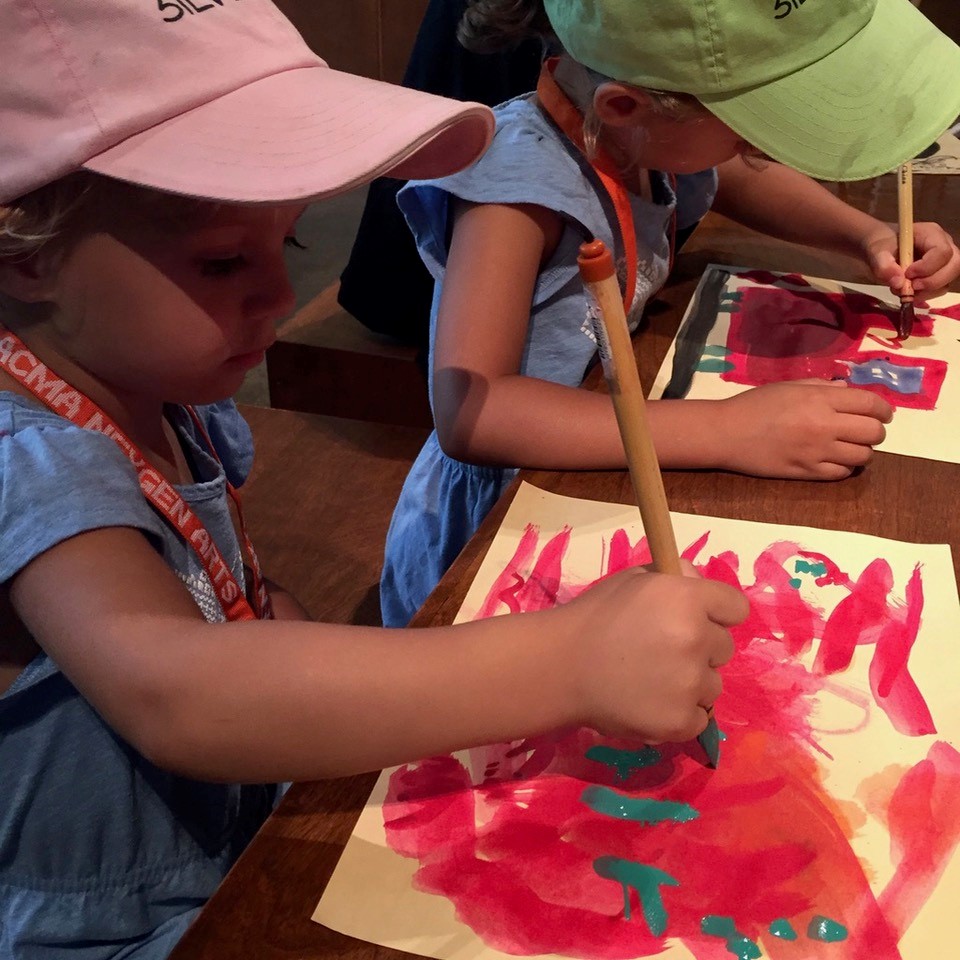 © Anna Fabra
In 2011, LACMA commissioned a report to evaluate the social impact of Arts for NexGen. The results showed that in a little more than ten years the museum had become a relevant source for a generation of visitors from highly diverse backgrounds.
What would apply to Barcelona?
I have the impression that science, technology and natural history museums everywhere are more accessible to families and young people than art museums, and believe this is partly due to their focus on participation. In the former, experimentation is guaranteed by the interactive nature of the collections themselves and 'touching' is considered a necessary part of learning. On the other hand, the latter – despite offering increasingly varied educational activities – continue to have a certain elitist air, with a 'do not touch' approach that often confines them to mandatory school visits or the occasional family workshop. Although their education departments have been doing excellent work, art museums are not yet perceived as standard leisure resources for families. The lack of permanent spaces in which to experiment with (and reflect on) art during all the museum's opening hours may be one of the reasons.
Art is an opportunity for reflection, thought and action, and museums are scarcely explored as agents of learning. Culture is something we learn first-hand, enjoying our heritage, creating, experimenting and sharing new knowledge. If we want museums to be highly valued spaces for upcoming generations of visitors, we must allocate more resources towards offering permanent spaces for creating and reflecting which generate emotional ties to art.
In addition, one of the cultural sector's major concerns continues to be how to draw young people and families into art museums. This concern could also be turned around if, among other things, we effectively broke down the barrier between children and teens – as LACMA has done – providing free access to accompanying adults as well. We have to send out the message that young people and families also belong in museums and that these are places where they will find a permanent, quality resource for creative leisure time. Only then will it be possible for museums – those ideal venues for first-hand learning experiences open to the citizenry – to gradually effect changes in the social fabric that benefit all, truly acting 'au service de la société et de son développement.'
Reference
Los Angeles County Museum of Art. An Evaluation Report. Arts for NexGen: LACMA's Free Youth Membership Program. 2011.
Proffitt, Steve. 'Andrea Rich. Educating the Next Generation of Art Lovers.' Los Angeles Times, 26 October 1997.