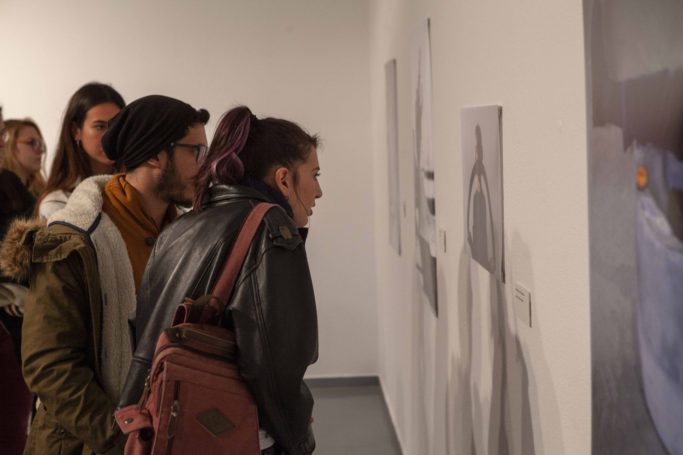 Exhibition Contemporaries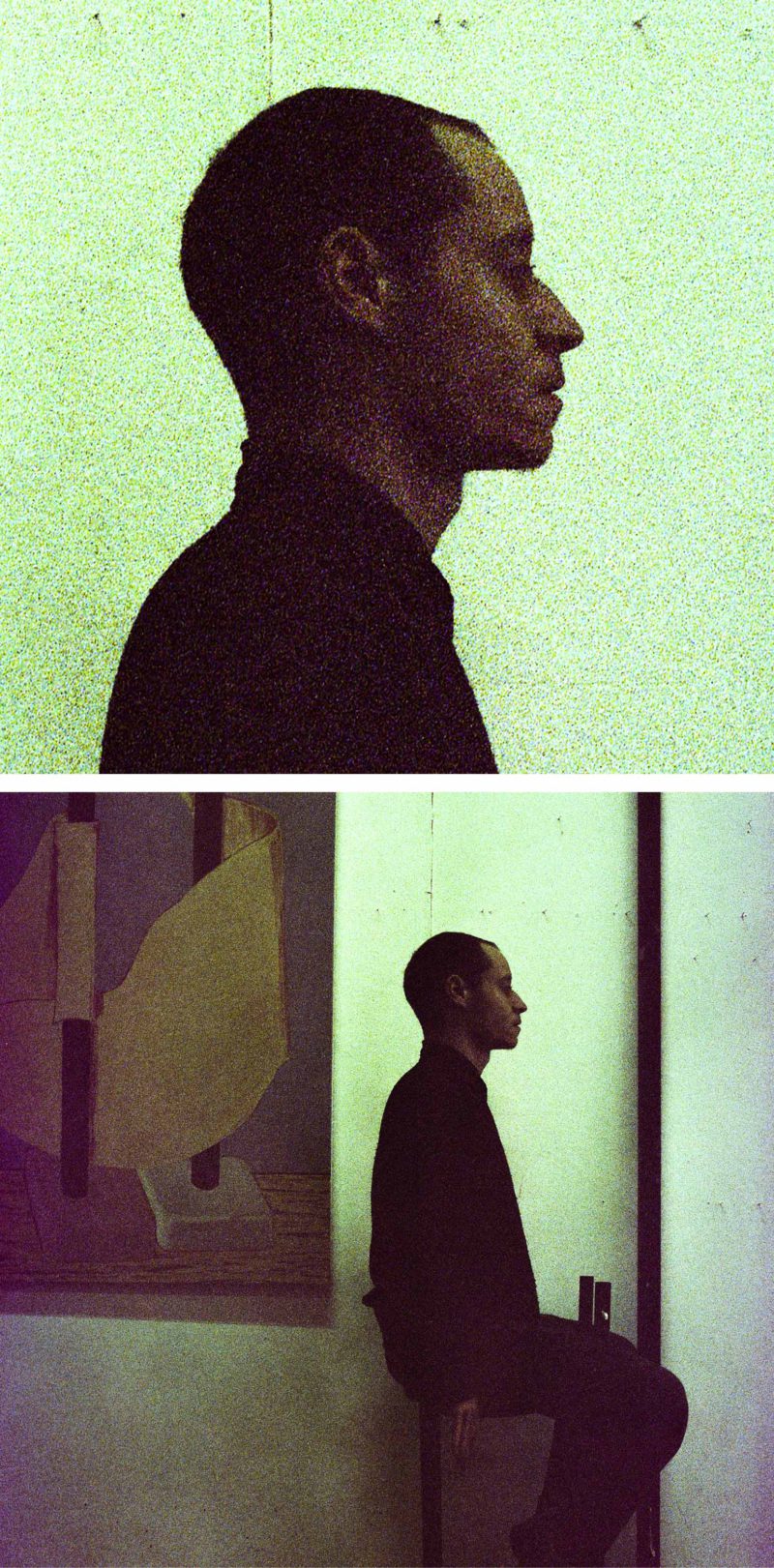 Meritxell Villalba / Sarah González
Jan Monclús
Jan let us get on with things.  Although he seemed shy, it occurred to us to sit him on an upturned stool. We have evidence. It was fun to fit him into it.
---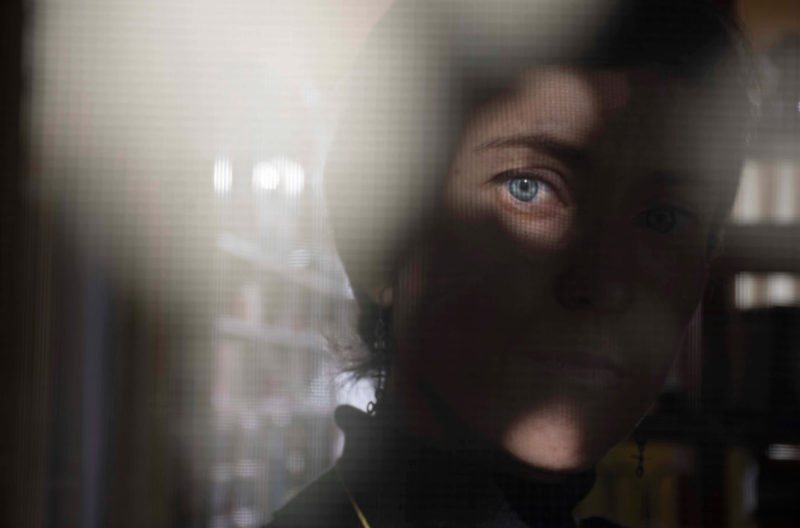 Jenifer Góngora / Matías Rojas / Raúl Serrano
Svetlana Limnios
Svetlana is looking through a window. She's keeping watch over various places, brightening up the world from her nest. Parts of her face and body are black–potential Svetlanas yet to be imagined. In the entrails of her studio, we have a glimpse of some shelves. The photo does not aspire to show the world through the artist's eyes. It is the world that observes her.   It shows us what she wants to convey, but on the journey from inside to out we have managed to capture a hint of innocence.
---
Zaira Gallego / Malena Bravo de Soto
Alberto Gil Cásedas
Alberto Gil Cásedas uses white as a colour in almost all his work. What best represents him is time, since the titles of all his works of art reflect how long he took to create them. Likewise, he is also identified with typewriters, which he uses for the underlying idea behind his work.
---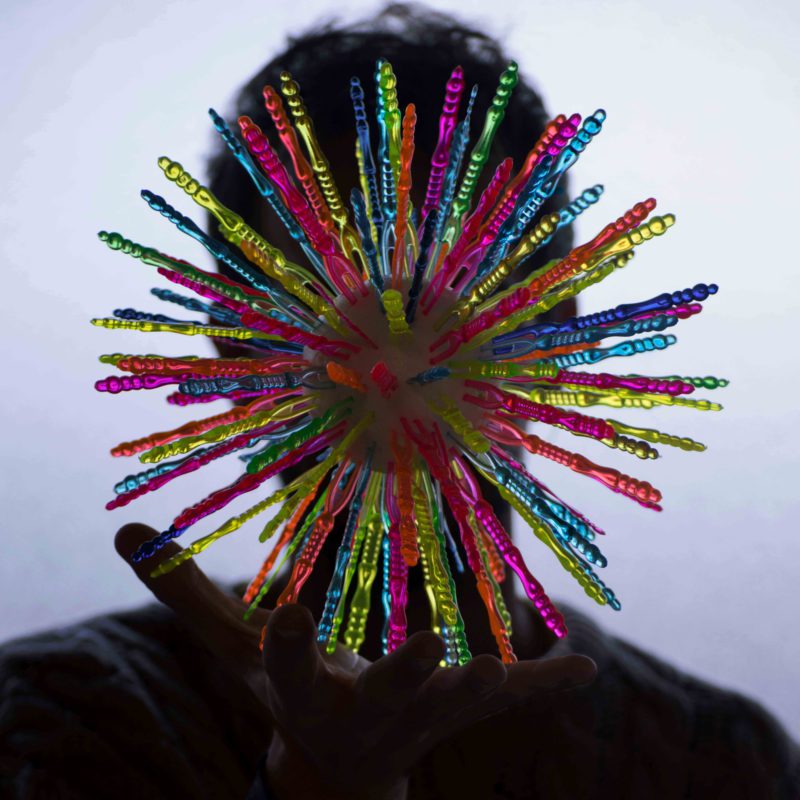 Blanca Ruiz / Judit Zapater
Alejandro Palacín
We arranged to meet Alejandro at Halfhouse, but none of us knew where it was. We got there and wondered whether it really was the right place. (The place was linked to a mechanic's). We waited half an hour for him to turn up and when we decided to go in, he was already there. We did a "the making of" with the work in the studio, twice getting it wrong–once at the entrance to the building, ringing on the interphone (when the door opened before we even got to ring), and the other when the lift didn't work (you needed a key to operate it). We had to go up the stairs and do the background in black there.
---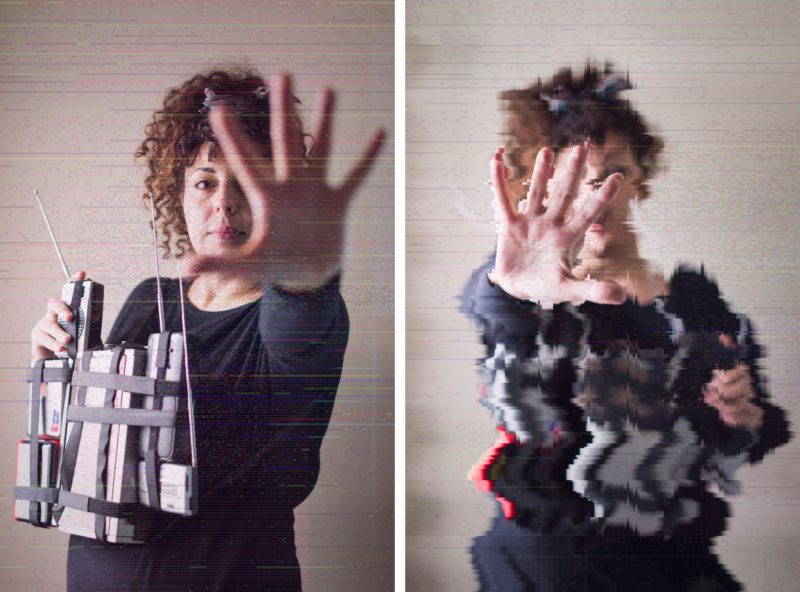 Maria López / María Marín
Pía Sommer
When we went to Pía's house, we were surprised by her aura of sweet serenity. When the session was over, she invited us to a vermouth and gave us some books of hers and another book on photography. It was a lovely experience.
---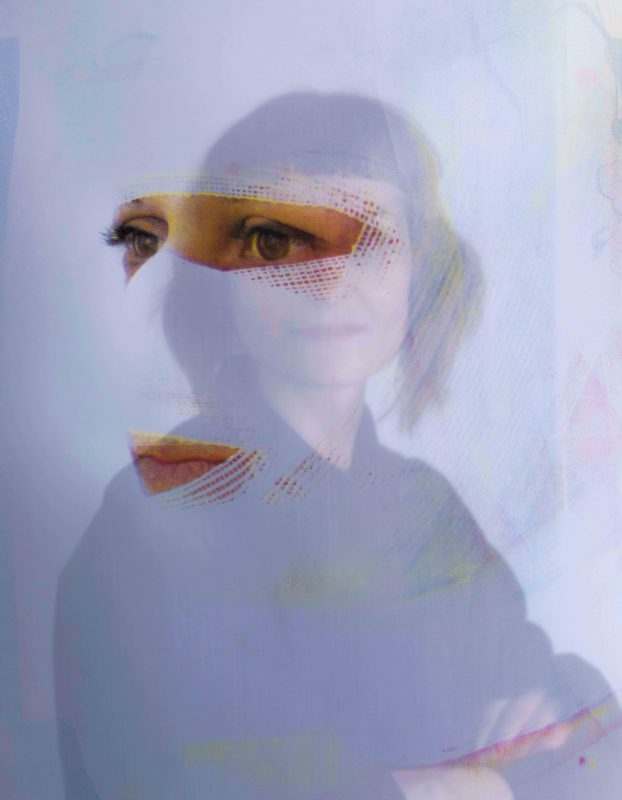 Laia Crespo / Ainhoa Benítez
Mariya Alipieva
During the photo session, we tried to get the artist to interact with her works of art and, in the end, we decided on this one. In her work, there tends to be interplay with superimposed objects. The photo we chose conjures up her work.
---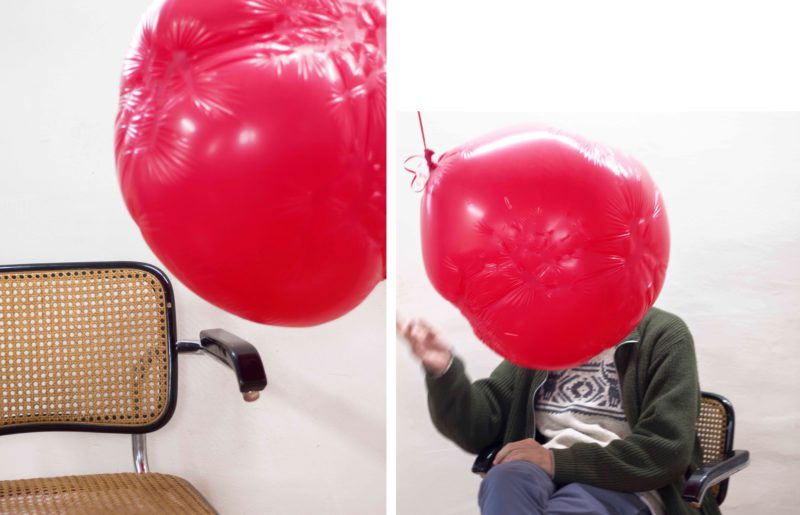 Núria Capdevila / Sara Flores
Enric Farrés Duran
The balloon is from an exhibition of the artist's work in Madrid, which he took home. It's one of his memories of the opening of the show.
---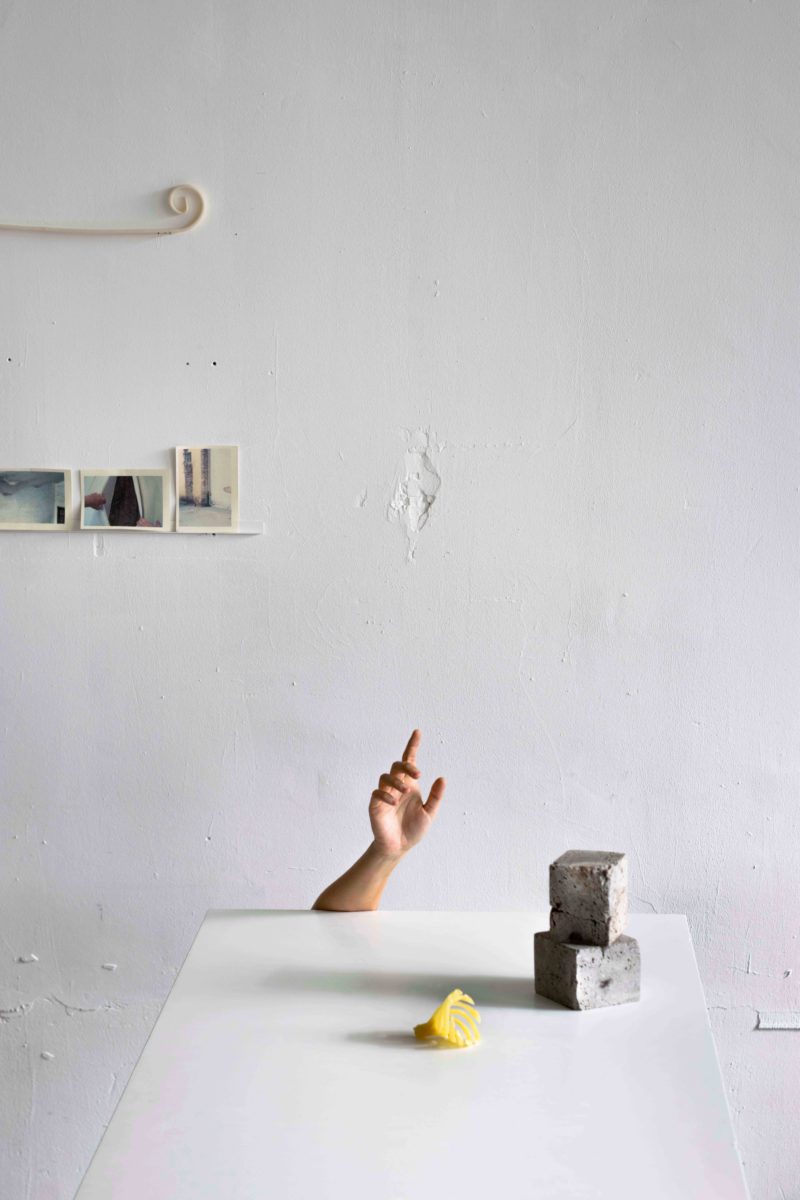 Olga Alcalde / Paula Castillo
Mercedes Pimiento
We wanted to evoke Mercedes Pimiento's minimalist art through the concept of creation, with a hand that emerges from under the table and a series of objects scattered on top of it. It has a surrealist touch that ties in with Lee Miller's photography.
---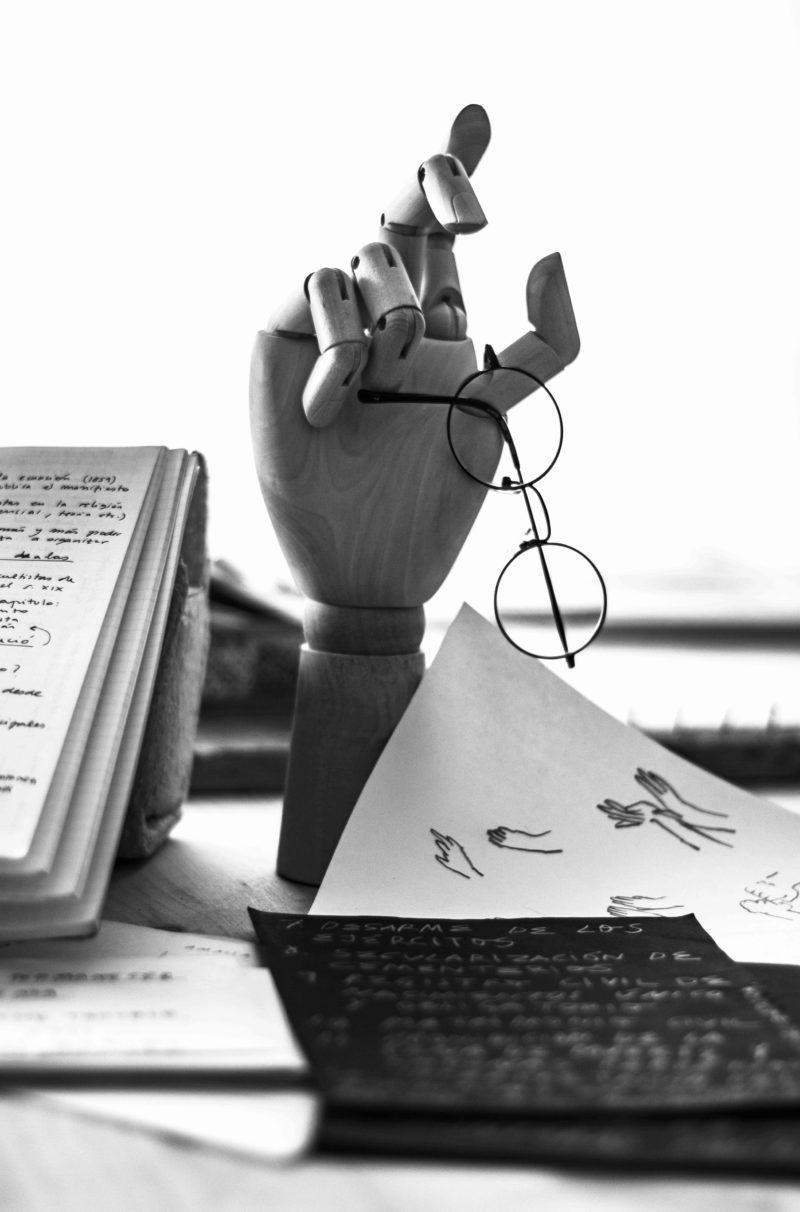 David López / Martí Juanola
Ariadna Guiteras
An unrepeatable experience. A studio shared with other artists. A fascinating place.
---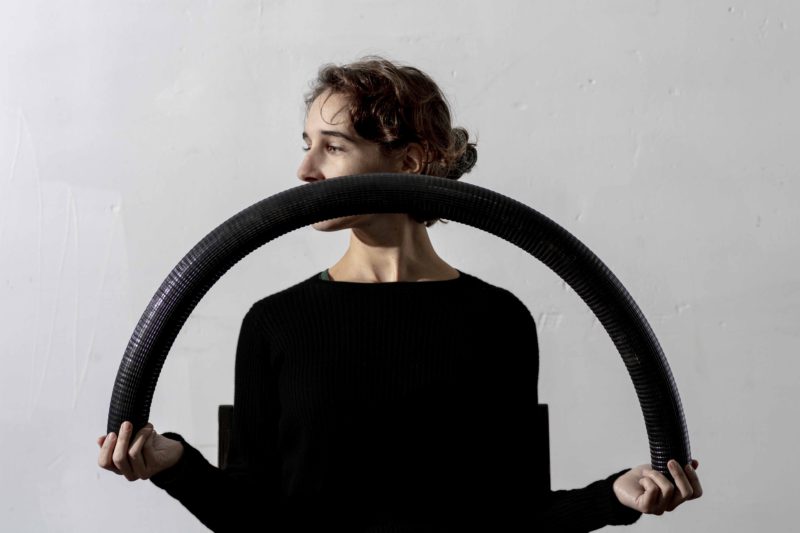 Meritxell Cortés / Cristian Agulló
Josefina Valenzuela Reymond
The artist works with industrial components and with shapes. The black tube she is holding is both these things. She can just be seen in profile behind, with the blaze of the flash on her face. We wanted to highlight the texture and material of the tube and so we chose a neutral background and used the light so that her pullover appears to be a flat surface.
---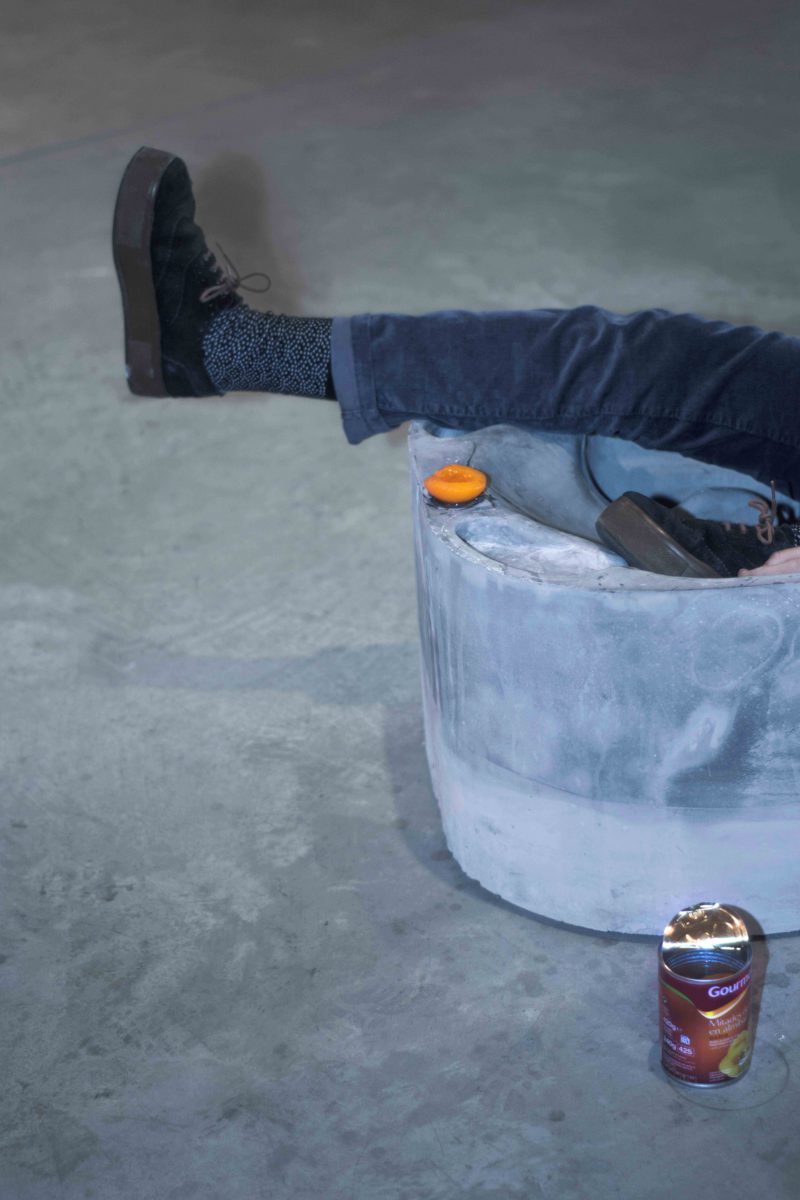 Sara Díaz / Olga Marín
Mònica Planes
Mònica Planes' work has a strong metaphorical element to it. She reduces leisure facilities like amphitheatres or skate parks to sculptural structures which she intervenes in with fruit.
The photograph replicates this same procedure. The artist is integrated in her own work, where a peach stands out. As she would say, «playing with fruit is not playing».
---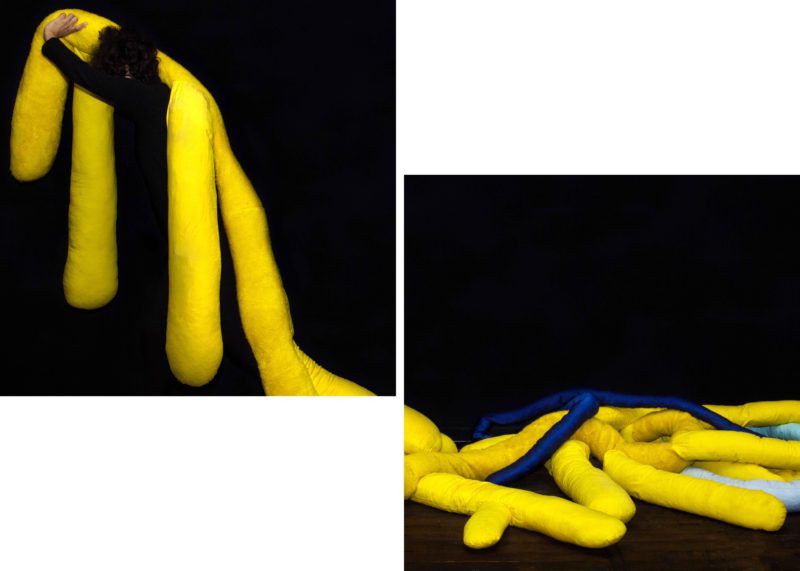 Sara García / Laia Peñarroya
Jessica Moroni
We felt a very special kind of affinity with the artist. She collaborated very keenly in bringing to life the idea that we wanted to get across. When we looked at her website, we were immediately struck by the work that appears in the image. It was very clear to us that it would be the main feature.
---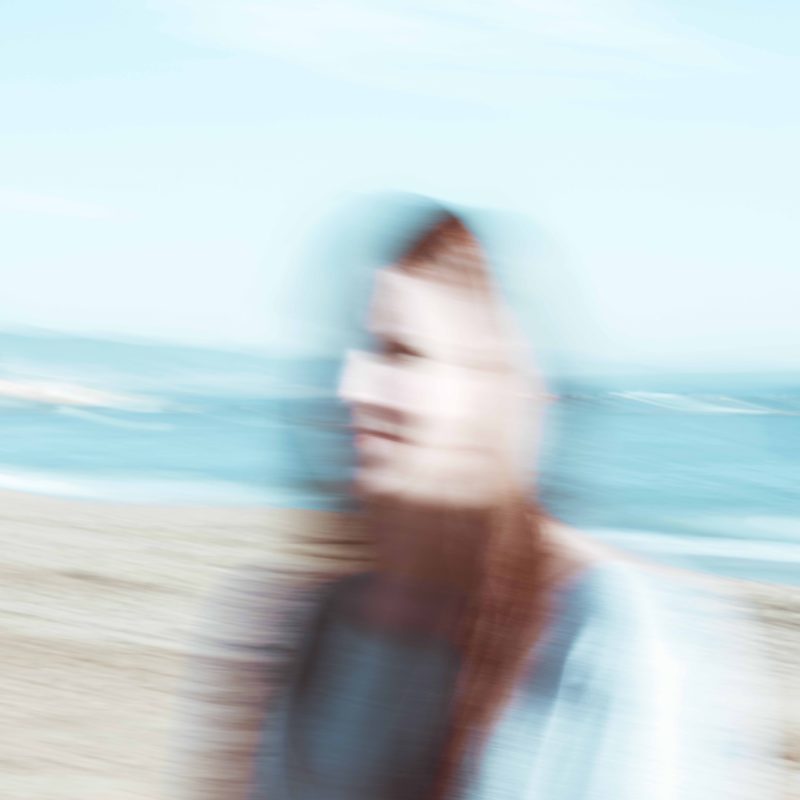 Paula Matei / Marina Jiménez
Jenny Owens
Before the session began, Jenny invited us to a few drinks. As well as having a good time, we also found her to be very kind and polite. We would definitely repeat the experience.
---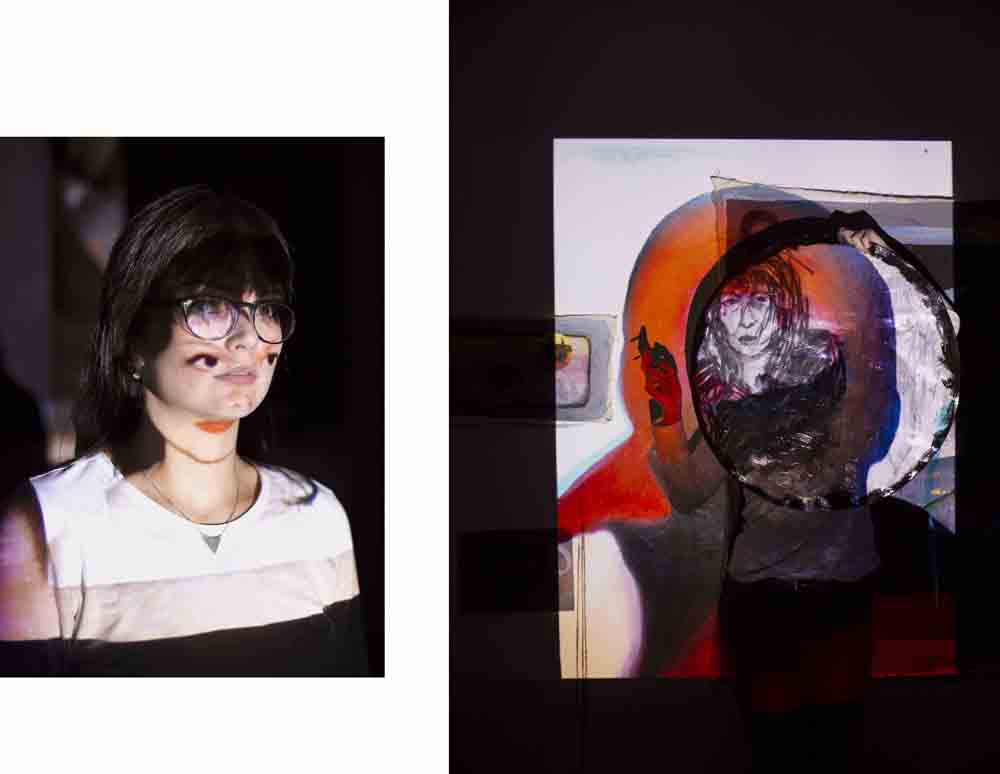 Martí Casanovas / Eva Hidalgo
Hannah Berestizhevsky
We hit it off with Hannah right from the outset, leading to a very unrestrained receptive work climate, perfect for experimentation. We worked in her studio, always based on the same concept: layers. The final photos are two complementary portraits: a physical portrait of Hannah, showing her appearance, and another more spiritual artistic one, created with a projection on a drawn self-portrait.
---
Jenifer Góngora / Matías Rojas / Raúl Serrano
Aïda Andrés Rodrigálvarez
We decided to use a digital pinhole camera, a camera with no lens. The light passes straight through an aperture. The loss of clarity gives forms an organic tactile quality, with more diffuse shades. The resulting photograph has much in common with Aïda Andrés Rodrigálvarez's work.
---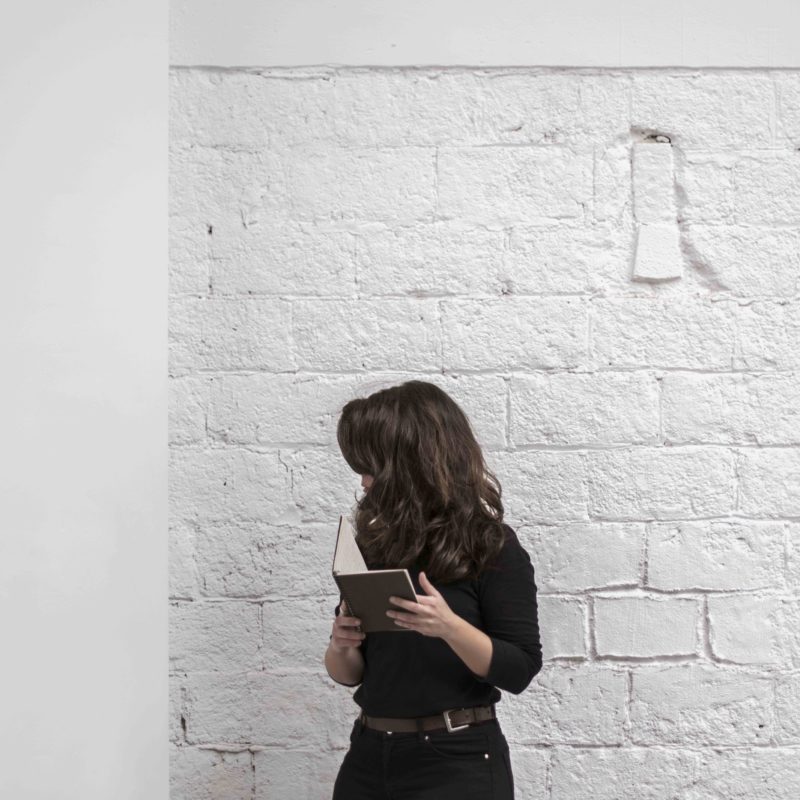 María López / María Marín
Sara Agudo Millán
The day of the photo session with Sara Agudo was rainy, forcing us to explore possible scenarios for the photo, and we managed to succeed.
---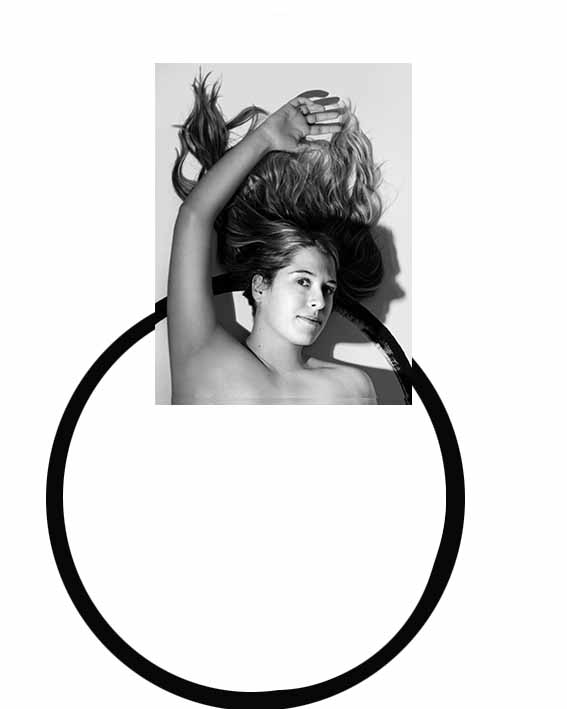 Meritxell Villalba / Sarah González
Laura Torres Bauzà
Laura was very collaborative, although her expression changed when we said she had to roll around on the floor. Despite this, we treated her with delicacy and she came out very well in the photo.
---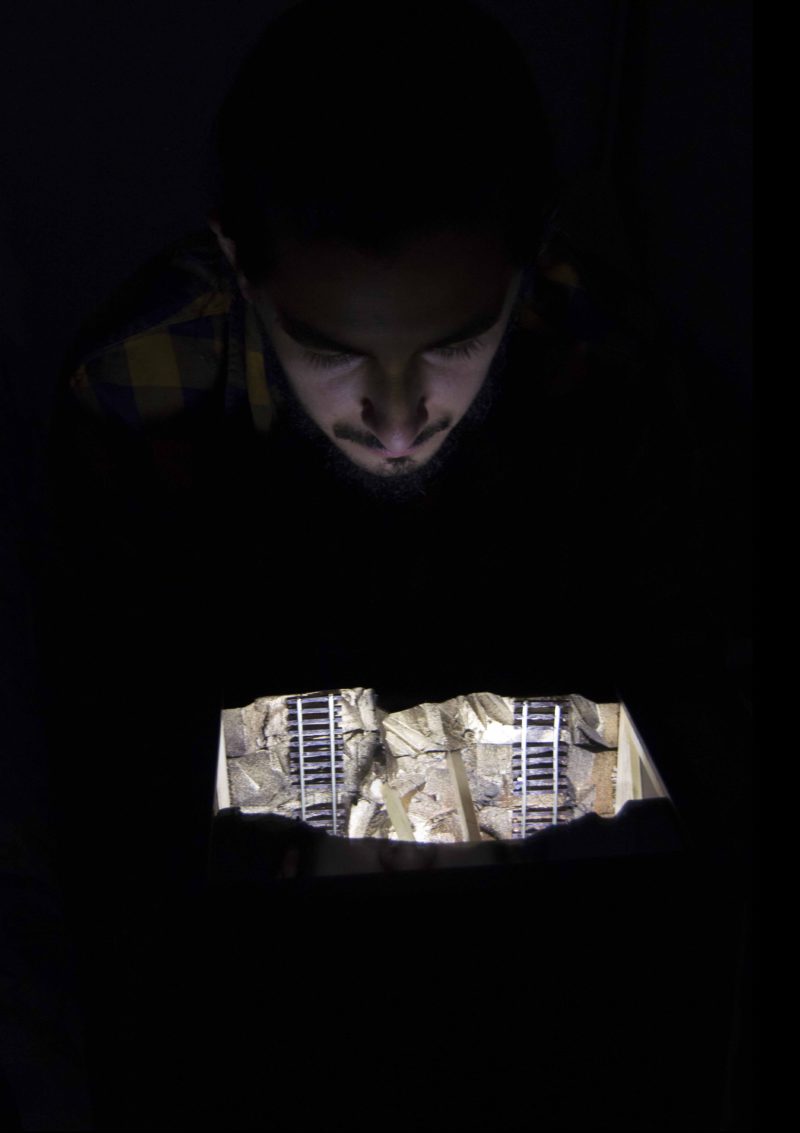 Carlota Fernández / Gisela Foguet
Yosman Botero
Yosman is a Colombian artist who lives in Barcelona.  His workspace is a humble bedroom, whose bed also acts as a desk. At the moment, he's working on a project about mining. We decided to use the light from one of his mines to illuminate his face.
With the collaboration of FujFilm and Wonder Photo Shop