Until 20 January, and coinciding with the Lee Miller and Surrealism in Britain show, the Hèlia Dones women's collective is offering Signs of Identity, an exhibition of self-portraits. The project came out of a long process of introspection and learning; the result is both therapeutic and liberating.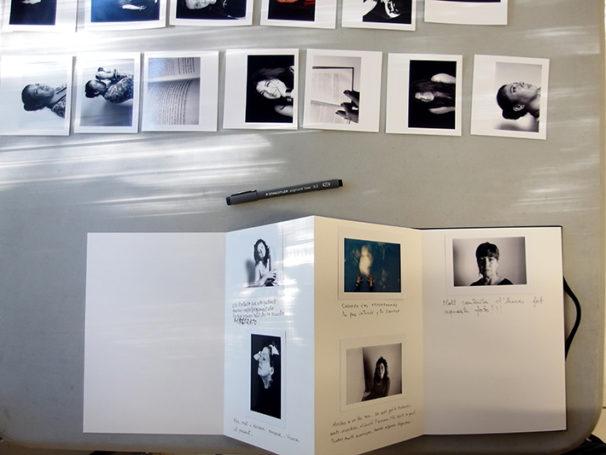 Only Yes Means Yes. Gazes by Resilient Women
The view through a camera lens is liberating. It amazes us as a tool for creating and as a vehicle for narrating experiences and expressing feelings. When you hold a camera, you are struck by its ability to zoom in and out, a metaphor of delving into yourself while also pulling back to gain some distance on your concerns – often very necessary for understanding, processing, and moving on.
Through these almost magical lenses I look at our group of twelve women – those who together have experienced this enlightening photography workshop under the guidance of two brilliant master photographers: Eugenia Ortíz and Mon Casas, from CliCme, at the Fundació Joan Miró, thanks to the initiative of Montse Quer, the head of the museum's accessibility department. And I see the following:

Our stories are all very different. You could say that the common denominator which brings us together is having suffered some sort of discrimination for being women. In some cases, that discrimination has been manifested through physical violence; in others, it is reflected in something as simple as not respecting our "only yes means yes," or in scorn or disdain at our workplace. Nonetheless, and in spite of that, this discrimination brings all of us women together, as is also true of certain ethnic groups, certain social classes and certain ways of loving. We live in societies which operate hierarchically and exploitatively, and therefore few people are spared from this dominating structure that breeds hatred towards those who are different or who break the mould – and sometimes even towards ourselves. After all, aren't we all different?
Therefore, I believe it's best to think that what brings this group of women together is our courage. Our resilience. Our desire to feel better about ourselves and about the world. The strength we have shown by approaching the Hèlia Dones association to seek support – because, contrary to what people often think, you have to be very strong to ask for help, and you have to have a lot of self-esteem to accept a helping hand and words of encouragement.

I look at us through the lens, but I don't see objects. I see rich, complex personalities, gazes that are different from my own, that inspire me to face difficulties with a calmer attitude. I see individuals with a striking capacity to create, to feel, to express, to give and receive warmth, and also to generate and acquire new knowledge. And, honestly, I feel very sorry for those who are poor inside, those who have been unable to perceive all this beauty and have treated us badly.
It's hard to understand. Maybe their lenses were not well focused (it isn't always easy to see things clearly in life). When I turn the focus ring and strike that balance where I can capture every last detail of what I want to show in an image, what I see in the women I photograph are vibrant colours which elicit nothing but admiration and gratitude in me.
This project, born from a group of women, by and for women, lasted seven weeks. In a sense, the workshop has changed our lives in a variety of ways. Through the camera lens, we have realized that life can be seen from many different angles, that it takes on tones and contrasts depending on the light you have, and that you have to find the right moment and notice the smallest details – the ones that allow you to live in the present, reflect, feel the storm and then the calm, and see the beautiful things surrounding you.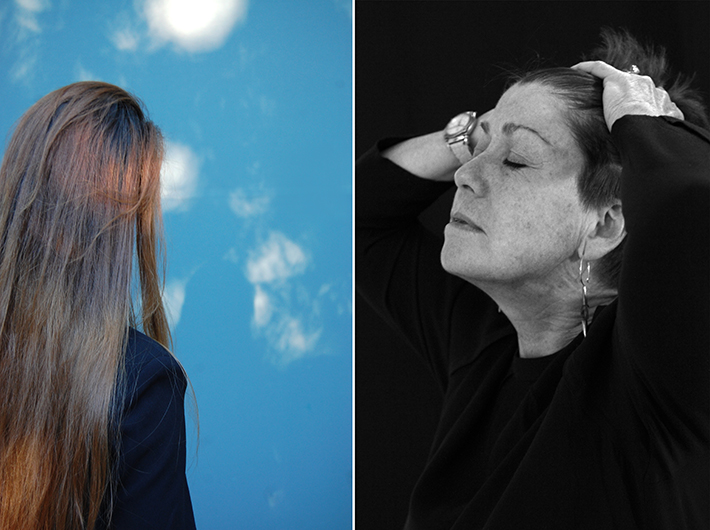 Learning to tap these artistic resources can be very useful for facing the times when you feel in the dark, when you can barely see a thing, when you are alone and afraid. They are situations that are difficult to remove yourself from, and it is excellent to have tools that allow you to express yourself, process pain before it festers, and pursue new paths.
In addition, projects like this are essential for generating networks of women in similar situations. Even if you don't know any of the others – and each of us is different – when we're together, we're bound by a strength and support that we didn't have before.
In this respect, it is important to point out that this project by the Fundació Miró was carried out with a focus on team work and cooperation. In fact, its approach is even reflected in the outcome of the exhibition: for example, the space assigned for each one of the women's images is made up of photographs taken by themselves, but also of the viewpoints of their fellow participants. The beautiful result on display reflects this way of working, in which we have woven together our individual qualities to achieve one common goal: the exhibition.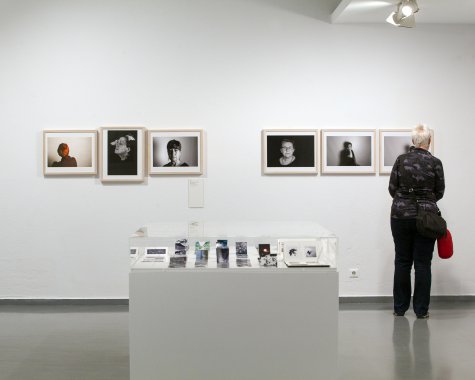 Joy, companionship, looking forward to the day of the workshop, and wishing that this wonderful experience would never end are only some of the many feelings that have surfaced. And although everything has a beginning and an end, we are left with the fertile seed of something as beautiful as falling in love with a camera. And there is no turning back on that.
We hope that in the future many more women can enjoy the experience of this workshop, which has left a lifelong, indelible mark on the lives of these twelve women.