40th Anniversary Celebration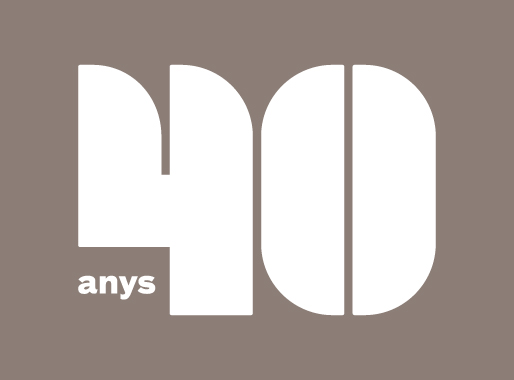 10 June 2015
The 40th anniversary of the Fundació kicks off with a special celebration programme. A party for everyone, with activities and dance and music shows for all ages.
From five in the afternoon until eleven in the evening:
A fleet of food trucks will take up residence in front of the Fundació, with tables and chairs on the street.
An open day to visit the Fundació Joan Miró galleries: the permanent collection and the exhibition of photographs by Joaquim Gomis Under Construction (1973-1975) and Prophetia exhibition.
Documentary J. L Sert. Un somni nòmada. Screenings: 7, 8, 9, and 10 pm
Public transport to the Fundació: bus numbers 150 and 55 (last bus: 10.45 pm)
Funicular de Montjuïc until 10 pm
Share the party: #hemcrescutjunts
5 - 7 pm Time for Families
Family play areas featuring a range of materials. Activities designed and led by Què fas Carlota?
Mironins workshop. Led by Experimentem amb l'ART
Miró Alphabet interactive tour, a tour through the works of Joan Miró
The Fundació's Games. Led by El globus vermell
7 - 9 pm Time for Friends
Qualsevol nit pot sortir el sol, a musical action based on the song by Jaume Sisa
Territories of Utopia, performed by students from the sixth year of the Professional Dance Conservatory at the Institut del Teatre
Artistic director: Maxime Ianarelli
21 - 23 h Time for Everybody
Raindú, urban dance by Brodas Bros
Flamingo Tours, soul and rhythm and blues concert
Limited capacity
In the event of rain, some of the outdoor events will be cancelled.