Joan Miró Collection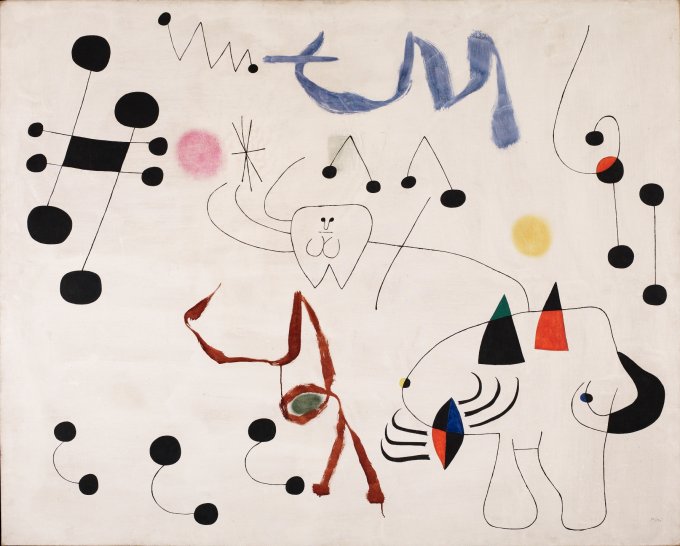 The Fundació has a major collection of paintings, drawings, and sculptures that takes visitors on a journey through Joan Miró's oeuvre and, at each stage, illustrates his desire to go beyond conventional painting.
The paintings related to Surrealism and the works based on the Spanish Civil War are particularly noteworthy due to their artistic and poetic significance. Other important pieces include the large canvases Miró produced from the late seventies onwards, which are characterised by large fields of colour and free gesture.
Many of these works were donated by Miró when the Fundació first opened in 1975, while others are donations and loans from friends and relatives. Thanks to all of them, it can now be considered one of the best collections of Joan Miró's work anywhere in the world.