A Body as a Universe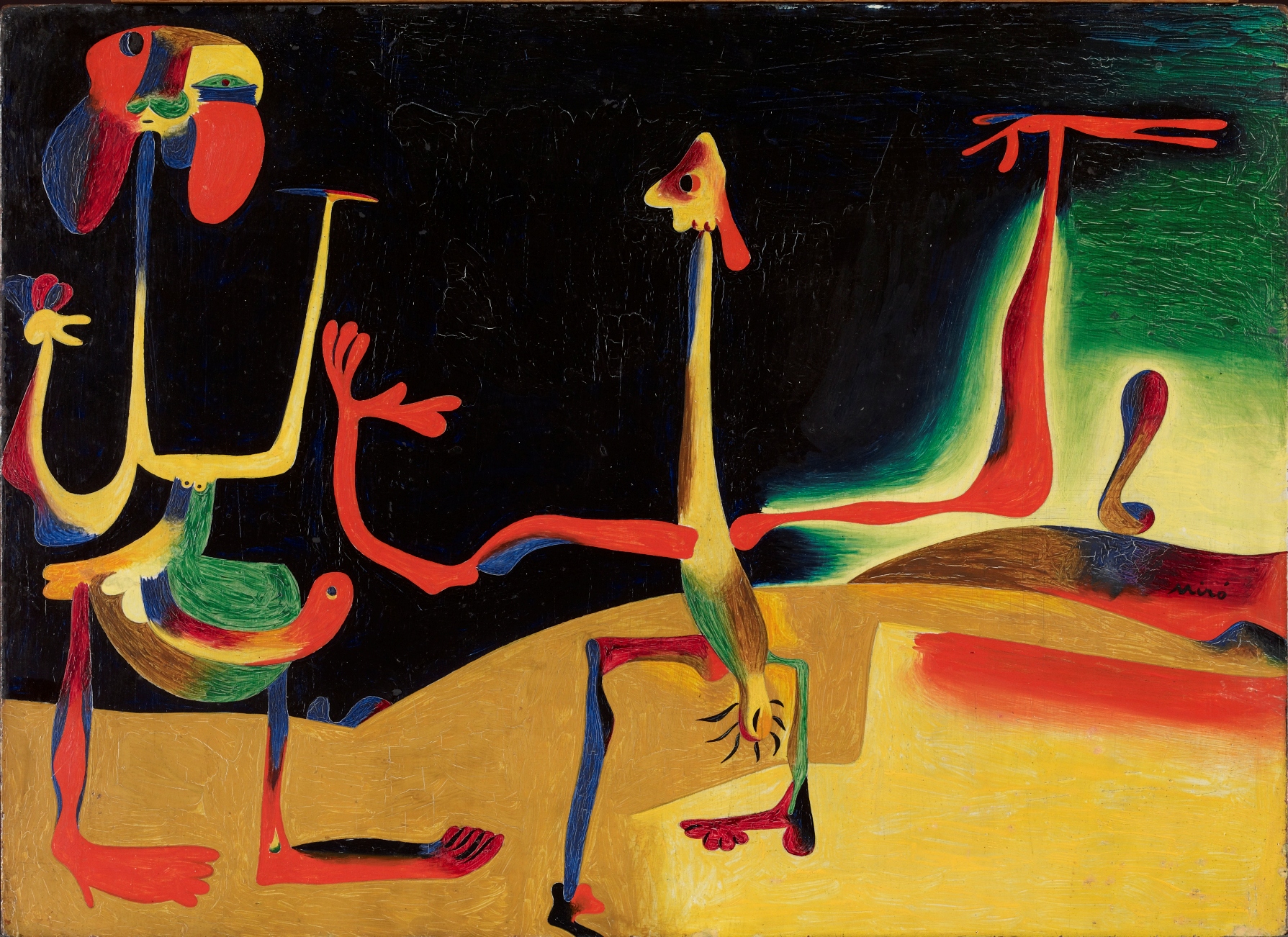 Man and woman in front of a pile of excrement. Joan Miró, 1935 © Successió Miró, 2021
A Body as a Universe is one of the events being held to celebrate LGTBI Pride.
This activity invites us to take a fresh look at Joan Miró's work from a queer perspective and consists of two phases. The first, on the way up to the Fundació Joan Miró, involves listening to an audio recording that you can download from this site. This recording is intended to create a state of physical and mental openness, a small exercise in meditative ritual before connecting with Miró's work. The second phase is a participative tour led by the artist blanca arias.
The activity as a whole seeks to integrate the artist into our 'somathèque', into our body as an archive, as a portable museum that draws on disobedient imaginaries and expands through indomitable imaginings that have the potential to mark our experience.
Miró's work is extremely rich in nuances. His characters of simple appearance represent complex souls and dwell in very diverse worlds. To approach his oeuvre from a queer perspective is to rediscover it, delving a little deeper into the profound dimension of his thinking.
In addition, as part of the LGTBI pride celebration, the Fundació Joan Miró is offering a free tour of its permanent collection viewed from a queer perspective, from 26 June to 11 July 2021, with the general admission ticket.
Activity organized in collaboration with Museus LGTBI and Barcelona LGTBI Centre
Listen to the audio recording before the participative tour, in Catalan or Spanish.
creación: blanca arias
música: edu rubix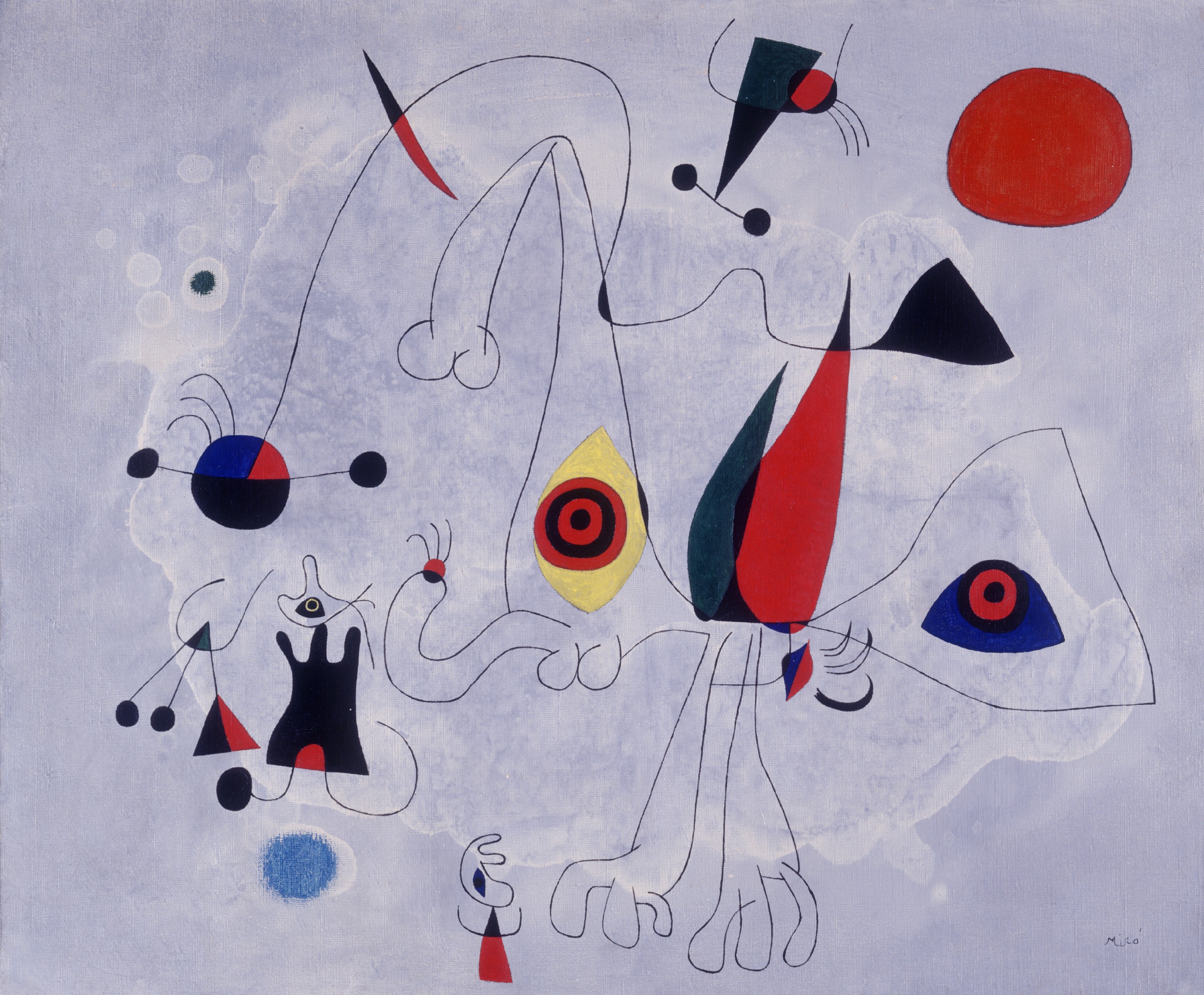 Woman and birds at sunrise. Joan Miró, 1946 © Successió Miró, 2021
Follow this activity on social media
Dates
Tour of the exhibition rooms led by blanca arias (in Catalan and/or Spanish): Sundays 27 June and 11 July 2021, at 11.30 am
Free tour of the Collection from 26 June to 11 July 2021, with the general admission ticket
Ages
Activity for all ages
Price
€7
Reservations