Miró and the Catalan Poets

To celebrate Sant Jordi, the permanent collection rooms at the Fundació Joan Miró will be hosting a multilingual poetry reading performed by actress Laura Weissmahr. The poems have been selected from the book Miró and the Catalan Poets, part of the series which in the past Enciclopèdia has devoted to other major figures in twentieth-century Catalan art like Picasso or Dalí. In this case, the book is a book of books, a compilation of all the poems that Miró worked on jointly with Catalan poets. J.V. Foix, Salvador Espriu, Joan Brossa, Salvat-Papasseit were involved in these collaborations, many of which were published in very small printings. Having managed to gather them all in one single volume is an extraordinary editorial and cultural achievement, offering a unique opportunity to get to know this material, a large part of which had never been published previously. The book's author Vicenç Altaió will be presenting the event.
Organized jointly with Enciclopèdia.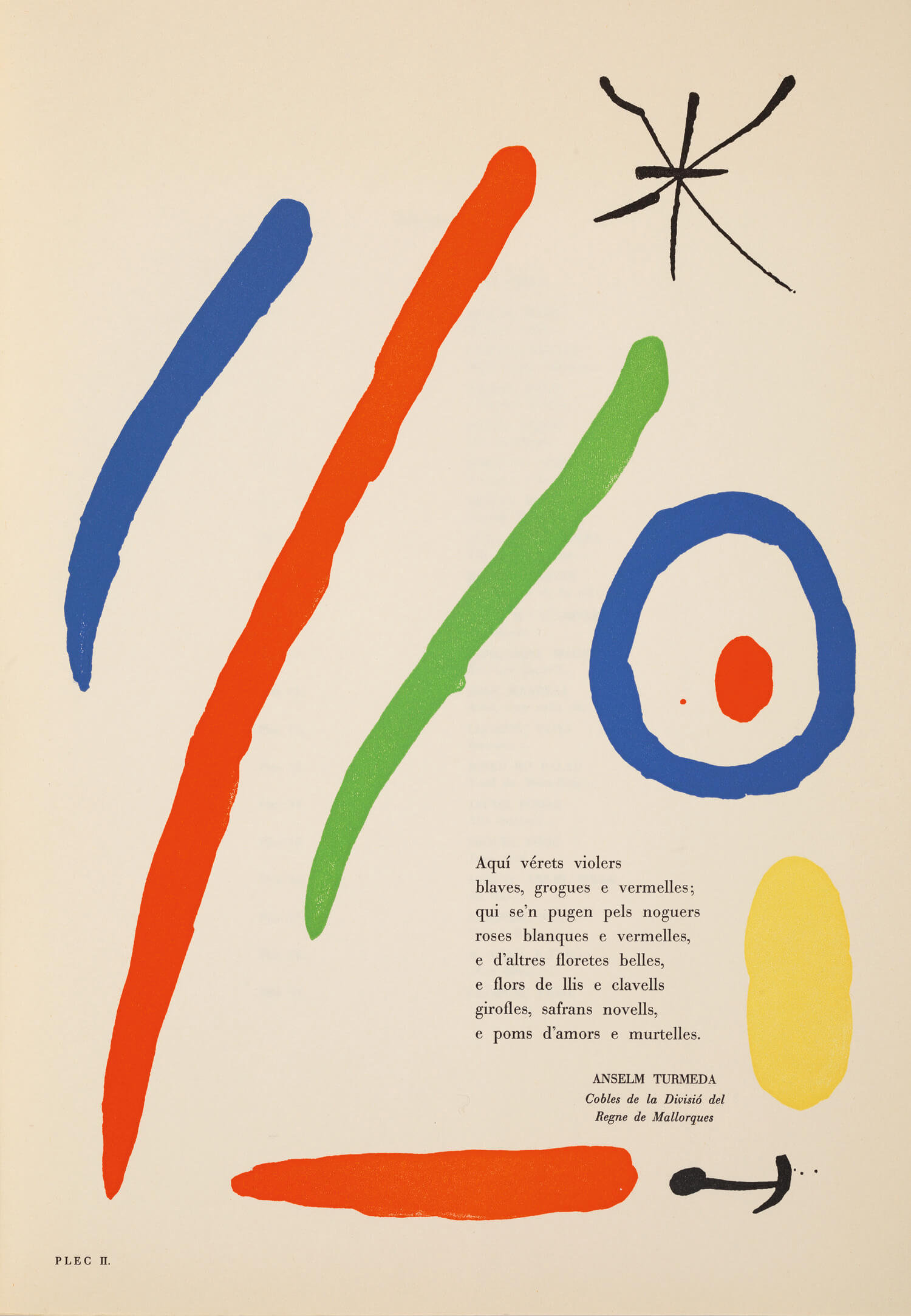 El vol de l'alosa, Pere Serra ed., 1973.
Follow this activity on social media
Duration
2 hrs
Place
Permanent collection rooms
Dates
Sunday, 22 April from 12 to 2 pm
Price
Free event
Supporting material
Book available at the Fundació bookshop and at the MiróShop
Reservations