At the Fundació Joan Miró
The Art of Walking

Stroll Through its Spaces
Whatever the path that led you here, you have now reached the Fundació Joan Miró. Nestled between the Jardins de Laribal and the Jardins de Joan Prats, it is enveloped by the greenery of Montjuïc Park. Next to the access ramp, a cypress and an almond tree welcome you in. Nature doesn't stay by the doorstep: it continues inside, in the courtyards, the trees and the exhibition rooms.
When they were planning the Fundació building together, Joan Miró and his architect friend Josep Lluís Sert also imagined the ideal itinerary that would allow visitors to experience it as a walk in nature.
Wander through the Fundació Joan Miró's spaces and explore the natural, real, or depicted elements you find. Pay attention to the paintings, the sculptures, but also to the terraces, the skylights, the courtyards, the windows... Put together a photo sequence following the order of your discoveries, and turn the images into an account of your visit.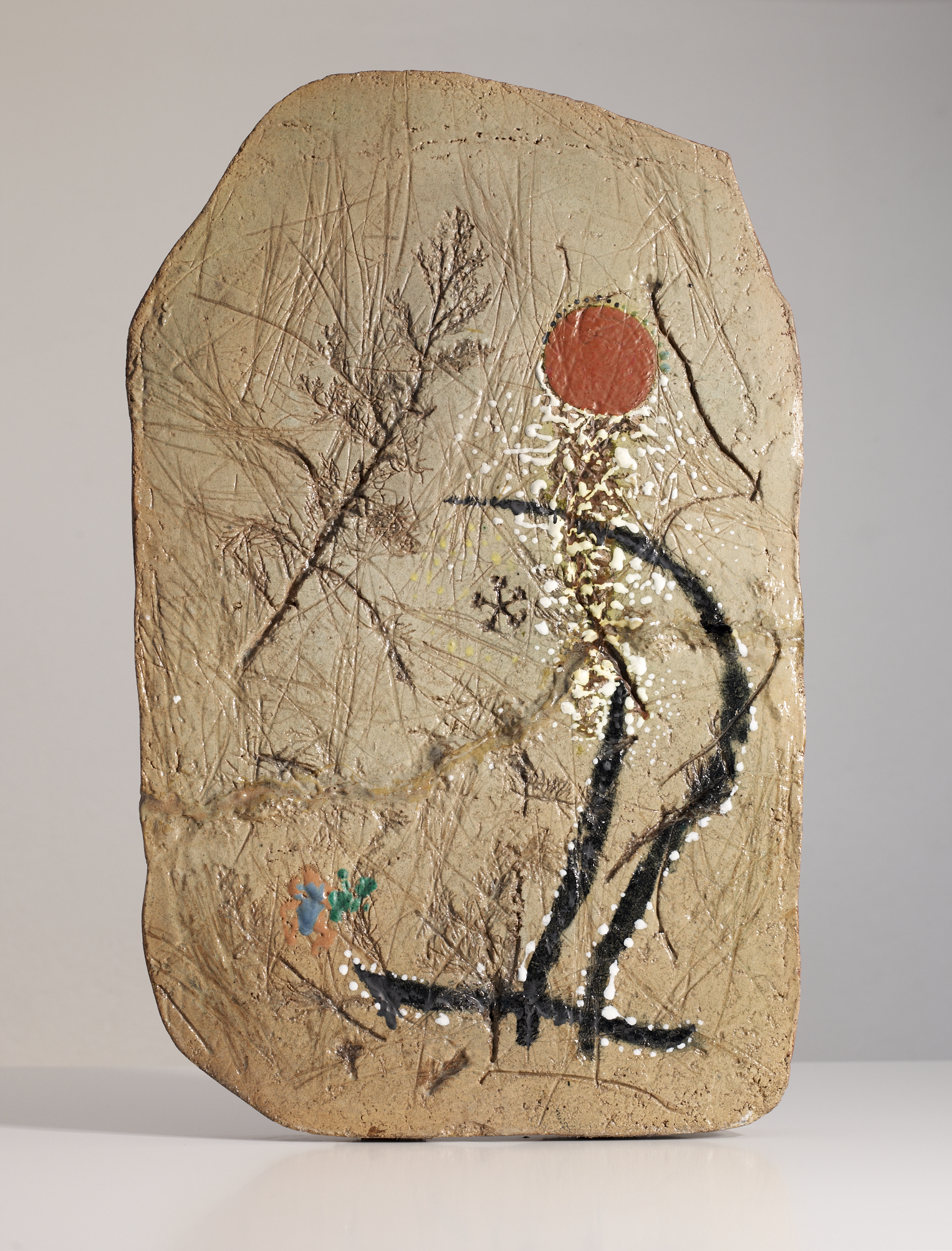 Double-sided monolith. Joan Miró, 1956
Follow this activity on social media