Yoga Programme at the Fundació Joan Miró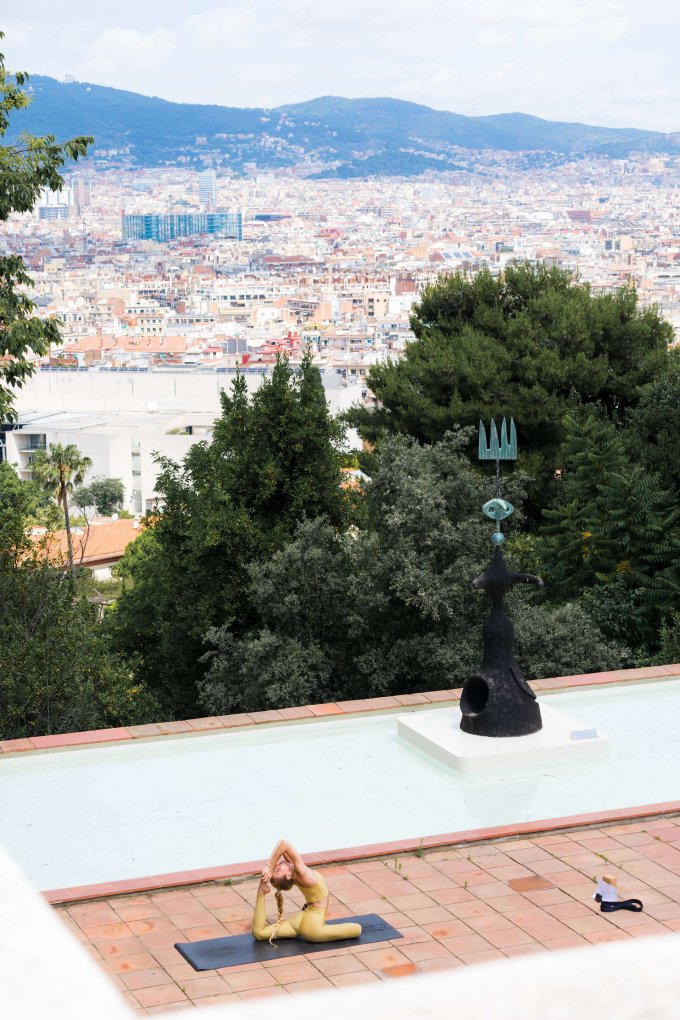 Through the spiritual gaze of Joan Miró
From an early age, Joan Miró aspired to become a universal artist. Around 1920, he embarked upon a path linked to a spirituality that would always remain with him. His interest in Taoism and the influence of Zen philosophy are present in Miró's work and in his worldview. At the formal level, a gradual stripping away of elements from the canvas, an understanding of emptiness, and the communion of painting and writing are all elements that tie into the essence of yoga.
Taking into account this very important spiritual aspect of Miró's work, the Fundació is offering Yoga at the Miró, a programme of 16 sessions combining yoga and the contemplation of Miró's work. Participants will be able to take a full journey through the different states of consciousness, from the material to the absolute, or take part in individual sessions.
The programme includes different yoga practices for everyone, and these will foster the transformative perception of the artist's work. Although Vinyasa is perhaps the most popular and mediatic style of yoga, the yoga path is very broad and inclusive. Some of the sessions in the programme are more dynamic, while others are more meditative, such as Kirtan or devotional music. They are all based on the integration of the three phases of observation, body awareness and practice.
Teachers and facilitators from different disciplines have collaborated on this programme organised by the Fundació Joan Miró and coordinated by Supernova.
Between November 2022 and February 2023, the Fundació is offering a complete programme that you can follow here, via social media, or by becoming a Friend of the Fundació Joan Miró to receive the information more directly.