The consciousness of unity. Maria Aurell, Maria Yoga from Home, Vinyasa yoga
On-site activity

Due to the poetic exuberance of its title and the plastic elements within it, few paintings like The Lark's Wing Encircled with Golden Blue Rejoins the Heart of the Poppy Sleeping on the Diamond-studded Meadow (1967) give a better idea of Miró's desire 'to achieve the maximum intensity with the minimum of means' and to delve deeper into the essence - or the soul - of things. The work also reflects the idea of a landscape, with the well-marked horizon line dividing two complementary worlds. Indeed, these worlds make an implicit reference to the principle of opposites that Miró explored prolifically from the late 1950s. The dot and the line, the green and the red, the sky and the earth or the flat and gestural brushstrokes are not opposites; they are parts of a whole that give the composition internal balance. A balance that is retained regardless of the position the work is in: after finishing the piece, Miró wanted to rotate it 180°, highlighting that what was on the earth was a reflection of what we would find in the sky, and vice versa.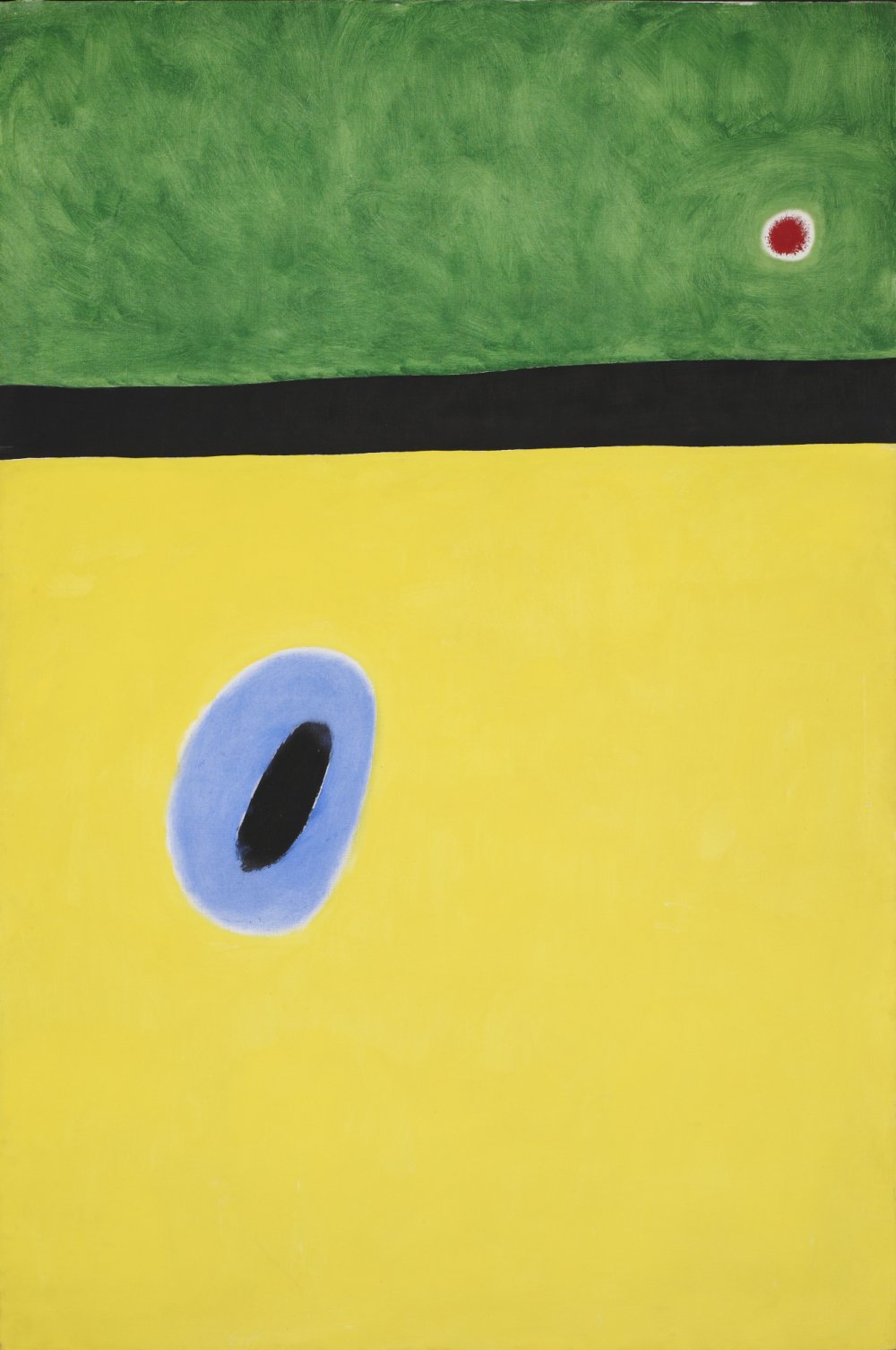 Vinyasa yoga is a dynamic style of yoga based on a sequence of asanas practiced to the rhythm of each individual's breathing. As with any yoga practice, the opposite movements, the opposite forces, are the ones that contribute to unity. Inhaling and exhaling, doing and undoing a position, fullness and emptiness, and so on, are concepts that connect with the Yin and Yang that also interested Miró. This is clear to see in the selected work through the use of complementary colours: blue on a yellow background, and red on a green background.
Maria Aurell is an online yoga and Gap/Fullbody teacher. Her live activity via social media during lockdown helped many people improve their experience of the COVID-19 pandemic. You can find her at Yoga from Home.
Become a Friend of the Fundació Joan Miró and get your discount for the yoga sessions! You'll also have the chance of participating in the draw of a very special yoga mat.
Follow this activity on social media
Duration
1 hour 30 minutes
Place
Room 3
Dates
12 January and 9 February 2023, from 6 to 7.30 pm
Price
12 € per session, 10 € Friends of the Fundació Joan Miró
Capacity: 25 people
Supporting material
Participants must bring a yoga mat and a light blanket.
They are also advised to wear comfortable clothing.
Reservations