Irena Visa. Casa Bloc
Images
To access images of the collection and temporary exhibitions, subject to rights, you must sign in as a professional.
Photography in the Foyer
Irena Visa. Casa Bloc
Dates
19/01/2016 - 08/05/2016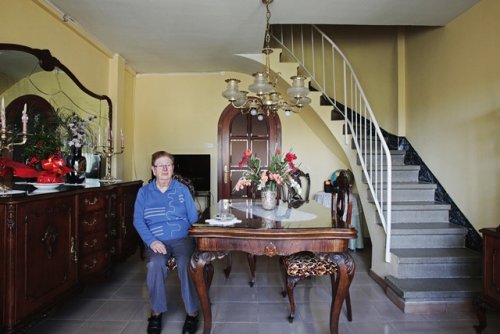 The Fundació Joan Miró presents Casa Bloc, a photographic series by Irena Visa that explores the relationship between space, memory and identity.
Visa portrays the inhabitants of the Casa Bloc building - which was designed by GATCPAC architects in the thirties - through the traces that each family has left in the apartments over time, making them unique. Casa Bloc will be on display until 8 May 2016 in the space set aside for photography exhibitions in the lobby of the Fundació Joan Miró.