The Board of Trustees of the Fundació Joan Miró has appointed Marko Daniel as the museum's new director
Images
To access images of the collection and temporary exhibitions, subject to rights, you must sign in as a professional.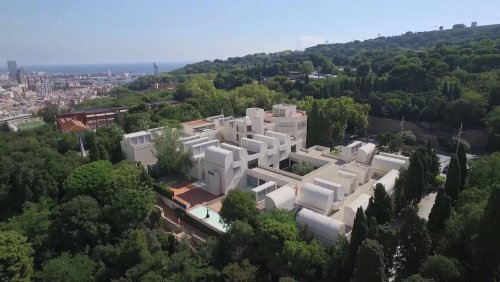 The Board of Trustees of the Fundació Joan Miró has appointed Marko Daniel as the museum's new director
The Board approved the choice of the expert committee comprising Ferran Barenbilt, Brigitte Léal, Anne Umland and Miguel Zugaza and members of the Fundació Joan Miró Board Jaume Freixa, Joan Punyet Miró, Rosa Maria Malet and Josep M. Coronas. The expert committee highlighted Marko Daniel's experience and his professional career as Convenor of Public Programmes at London's Tate Modern and Tate Britain. The Executive Committee of the Fundació Joan Miró praised the work of the expert committee and transmitted its proposal to the Board of Trustees, which unanimously approved the appointment.
According to the committee's assessment, Marko Daniel is "the best candidate for the Fundació Joan Miró" thanks to his knowledge of the work of Joan Miró and of the Catalan, Spanish and international cultural and artistic sectors. The committee highlighted his financial management skills and his ability to promote actions aimed at increasing the museum's resources, as well as his suitability for creating networks and setting up projects. In addition to his academic and professional abilities, and his knowledge of several languages, the committee also valued very highly his experience in team management and leadership, his communication and negotiating skills, and his ability in decision-making.
Marko Daniel will take up his post as artistic and executive director of the Fundació Joan Miró in January, 2018. Rosa Maria Malet, director of the Fundació Joan Miró since 1983, will retain close links to the museum as a member of the Board of Trustees. As an expert on the Miró's work, she will be on the Board of the Fundació Mas Miró and will continue her work at the ADOM - Association pour la Défense de l'œuvre de Joan Miró, created in 1985 to protect, develop and promote knowledge of the artist's work - and with the authentication of Miro's original prints, by decision of the artist's family.
The announcement, applications requirements and the annual reports can be read and downloaded here: www.fmirobcn.org/directorselection