Indefinite strike by the workers of the external company Serveis Educatius Ciut'art at the Fundació Joan Miró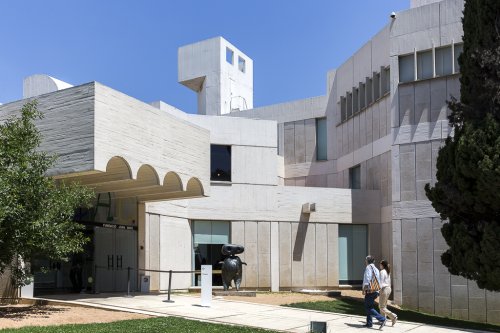 The calling of an indefinite strike by the workers of the external company Serveis Educatius Ciut'art makes it necessary to close the Fundació Joan Miró exhibition rooms from 24 October
Barcelona, 23 October 2017.- As a result of the indefinite strike called by the workers of Serveis Educatius Ciut'art, the external company responsible for providing visitors information and support services, the Fundació Joan Miró will be unable to open its exhibition rooms and is compelled to postpone the activities open to the public due to take place from 24 October 2017, including the presentation and opening of the exhibition Sumer and the Modern Paradigm. The library, restaurant, bookshop and gift shop will be open at usual times, which are published on the Fundació's website.
While respecting the right to strike of all workers, and without wishing to pronounce any judgement on a labour dispute at an external company, the management and team at the Fundació deeply regret this situation wich affects the rights of visitors to enter the museum.
The Fundació Joan Miró is a private organisation that covers most of its budget with its own resources, which are mainly drawn from the sale of admission tickets, among other items. The management and team at the Fundació are working to resume normal service as soon as possible.