The Fundació Joan Miró reopens its exhibition rooms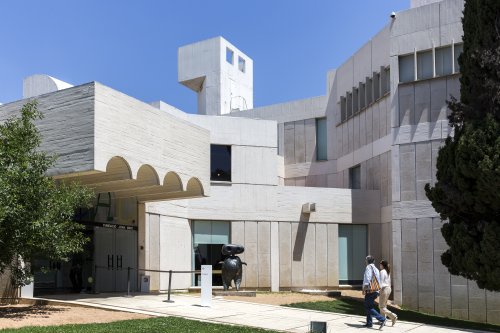 The Fundació Joan Miró reopens its exhibition rooms
Starting today, Friday, normal visitor access has been restored to the permanent collection and the temporary exhibitions - Sumer and the Modern Paradigm, sponsored by the BBVA Foundation, and Reserve a project by Gerard Ortín shown in Espai 13.
The workers from Serveis Educatius Ciut'art, the external company responsible for information and visitor services at the Fundació Joan Miró, have called off the indefinite strike that kept the exhibition rooms closed and forced the Fundació to postpone the public activities scheduled for 24 October, 2017. The Fundació Joan Miró wishes to thank all parties involved for their efforts to find a solution to the conflict.
During the past nine days, the library, the bookshop, the gift shop and the restaurant have remained open during their usual hours. The Fundació has also provided public access to the North Patio, a balcony overlooking Barcelona that offers an outstanding view of the city, and featured a programme of documentaries about Joan Miró and Josep Lluís Sert, the architect of the Fundació's building. The education department, in turn, has followed its activities programme as scheduled, led directly by the Fundació's in-house team and in collaboration with other external groups.