Irene de Andrés. Shipwrecked Species
Exhibition
Shipwrecked Species
Artist
Irene de Andrés
Dates
17.11.2017 – 7.1.2018
Curator
Alexandra Laudo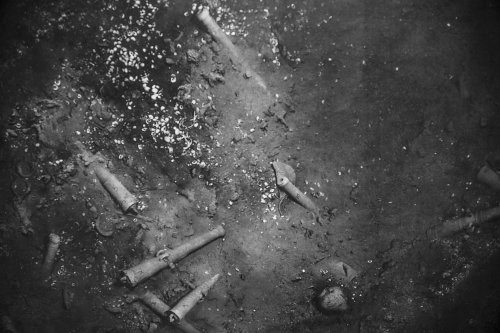 Irene de Andrés explores the complexity of postcolonial relations and highlights the connections between colonialism and tourism exploitation at Fundació Joan Miró's Espai 13.
Shipwrecked Species is based on the discovery of an old ship from the Spanish Armada, sunk off the coast of Colombia more than three centuries ago, and the conflict its discovery has sparked between the Colombian government, the U.S.-based company that provided the coordinates, and the Spanish government. De Andrés has developed a set of works, including videos, photographs, documents, texts, sculptural pieces and found objects, which she uses to explore the history of the vessel and the poetic potential of the concepts of shipwreck, remains and discovery.
The Possibility of an Island is the exhibition program for the 2017-2018 season at Fundació Joan Miró's Espai 13, organized in collaboration with Fundació Banc Sabadell. Curated by Alexandra Laudo, the project explores some of the symbolic and sociocultural meanings that have historically been associated with a paradigmatic space in the collective imaginary: the island.