Itō Shinsui. Tradition and Modernity
Images
To access images of the collection and temporary exhibitions, subject to rights, you must sign in as a professional.
Temporary Exhibition
Itō Shinsui. Tradition and Modernity
Dates
01/03/2018 - 20/05/2018
Curator
Akiko Katsuta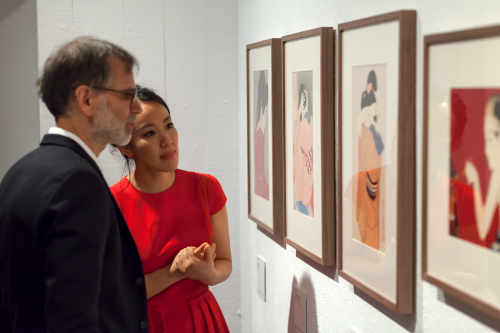 The Fundació Joan Miró presents Itō Shinsui. Tradition and Modernity, an exhibition that explores the works of this renowned painter and great master of shin hanga, one of the most important movements in twentieth-century Japanese printmaking
Curated by Akiko Katsuta, the exhibition gathers close to sixty of the artist's best woodblock prints, produced between 1916 and 1964, from the Taiyo no Hikari Foundation. The show is completed with Joan Miró's Portrait of Enric Cristòfol Ricart (1917), loaned by the MoMA collection for this occasion. It is one of the earliest manifestations of the connections between Miró's work and Japanese thought and art.
This new project emerged from the lasting collaboration between the Fundació Joan Miró and Kazumasa Katsuta, one of the leading private collectors of Joan Miró's work worldwide, a large part of whose collection has been on permanent display at the Fundació since 2001. The Fundació's exhibition of the works of Itō Shinsui - Kazumasa Katsuta's father and one of the foremost advocates of the recognition of Japanese culture worldwide - is part of the programming held to commemorate the 150th anniversary of diplomatic relations between Spain and Japan, and is supported by Vilá Abogados and the Japan Foundation in Spain.