Lara Fluxà. Verni
Exhibition
Verni
Artist
Lara Fluxà
Dates
16.11.18 – 06.01.19
Curator
Pilar Cruz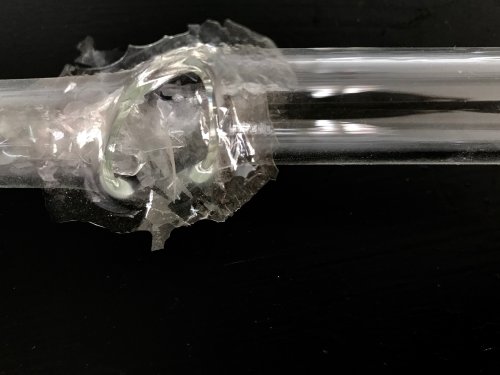 Lara Fluxà examines the imaginings of accidents and catastrophes as well as their relationships to the realms of knowledge, economy and power.
Verni is an installation at the Fundació Joan Miró's Espai 13 that counterposes two materials which are by nature opposite - glass and used motor oil - to reflect on the notions of contingency, fragility and, ultimately, balance. The project - the second exhibition in the series A Monster Who Tells the Truth - also addresses related issues such as the value of the art object, risk containment, waste in consumer society and the stability of the ecosystem.
A Monster Who Tells the Truth is the Espai 13 exhibition series held at the Fundació Joan Miró during the 2018-19 season, produced with support from the Fundació Banc Sabadell. Curated by Pilar Cruz, the project questions the nature of disciplines and inquires into the relationships between knowledge and power.