Für Alle Fälle. Trapalladas, espantallos, farandulos
Exhibition
Trapalladas, espantallos, farandulos
Artist
Für Alle Fälle
Dates
05.04.19 - 24.06.19
Curator
Pilar Cruz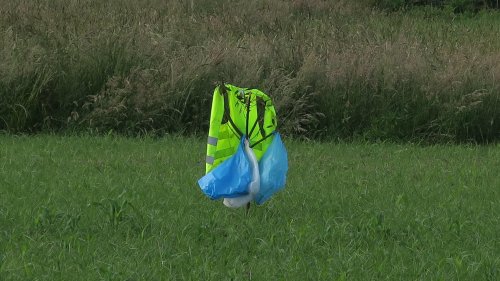 The Für Alle Fälle collective examines off-the-grid practices in the Fundació Joan Miró's Espai 13.
Trapalladas, espantallos, farandulos reflects on the origin of the creative impulse by analysing simple, accesible solutions, the homespun devices often foun in rural settings. In the exhibition -the fourth in the series A Monster Who Tells the Truth- artists Vanesa Castro and Iñaki López gather a selection of the imaginative artefacts they have collected in rural Galicia and offer video documentation of these domestic engineering practices that bring together common sense and knowledge, the best use of available resources, and the capacity for transformation.
A Monster Who Tells the Truth is the exhibition series featured at the Fundació Joan Miró's Espai 13 in the 2018-19 season, with the collaboration of Fundació Banc Sabadell. Curated by Pilar Cruz, the project raises questions about the nature of disciplines and the relationships between knowledge and power.