ssssonoritiessss
ssssonoritiessss
07-23.02.2020
Artistic collaborative proposal by Laura Llaneli
With the support of the programme Art for Change "la Caixa"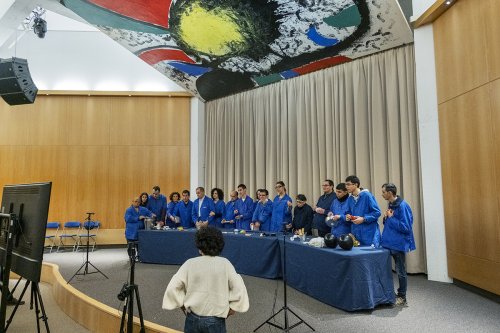 The Fundació Joan Miró presents ssssonoritiessss, an artistic proposal by Laura Llaneli dedicated to the sounds of our everyday experience.
The exhibition is the result of a collaborative project designed and directed by the artist, with the collaboration of people with mental disabilities from the occupational therapy centres of the Asproseat grup.
This project was one of 19 selected from amongst 300 proposals presented in 2019 to the Art for Change "la Caixa" programme, whose objective is to provide support to cultural facilities and institutions to develop artistic projects with the participation of collectives at risk of social exclusion.