Miró-ADLAN. An Archive of Modernity (1932-1936)
Temporary exhibition
Miró-ADLAN. An Archive of Modernity (1932-1936)
Dates
12/03/2021 - 04/07/2021
Curators
Muriel Gómez Pradas, Jordana Mendelson and Joan M. Minguet
Curatorial assistance from Dolors Rodríguez Roig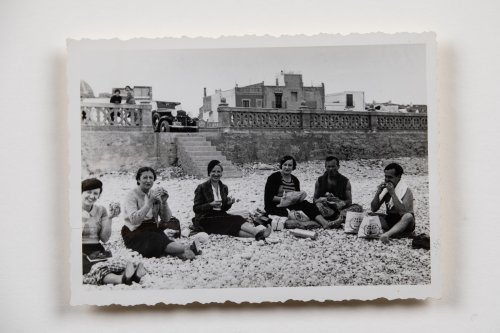 The Fundació Joan Miró presents Miró-ADLAN. An Archive of Modernity (1932-1936)
The exhibition reconstructs the leading role that the Friends of New Art played in introducing cultural modernity to Barcelona in the 1930s. Curators highlight the essential connections of this group of artists and intellectuals with Joan Miró, whom they took on as the standard-bearer for their quest.
The show gathers documents and materials from the extensive ADLAN archive, held in several public and private venues, primarily in the COAC (Col·legi Oficial d'Arquitectes de Catalunya [Architects' Association of Catalonia]) and the Fundació Joan Miró. Miró-ADLAN reveals the fundamental role that Adelita Lobo played in documenting and conserving ADLAN's records. As the association's cultural organizer, secretary, treasurer, and member thanks to whom the group's memory has remained alive until today. The exhibition also includes a selection of works from the five shows that Miró held in Barcelona to give ADLAN members a preview of the pieces that would then travel on to Paris, New York and Zurich.
The project, organized with support from the Banco Sabadell Foundation, is part of the Miró Documents series. This ensemble of exhibitions, publications, and symposia examines new approaches to the artist's work based on the holdings of the Fundació Joan Miró Archive. The exhibition has been possible thanks to the joint efforts of New York University, the Architects' Association of Catalonia and the Museu Picasso in Barcelona, as well as the generous and ongoing support of the Fundació Vila Casas for the conservation of the collection and its presentation at the Fundació Joan Miró.