Imaginary Friends will remain open until after the summer at the Fundació Joan Miró
Temporary exhibition
Imaginary Friends
Dates
17/03/2023 - 11/09/2023
Curated by
Martina Millà and Patrick Ronse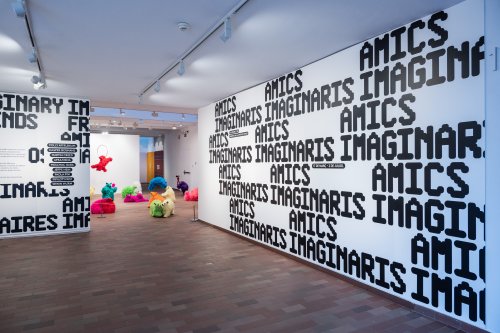 Imaginary Friends will remain open until after the summer at the Fundació Joan Miró
The exhibition, curated by Martina Millà and Patrick Ronse, has proved extremely popular with the public and is being extended until 11 September.
The Fundació Joan Miró will keep this exhibition on display throughout the summer so that the residents of Barcelona and visitors on holiday in the city can enjoy it.
Imaginary Friends is suitable for all ages, especially children, and invites the public to engage with the world of the very latest in art in a spontaneous, uninhibited and joyful way.