Ignasi Aballí, Joan Miró Prize 2015
Images
To access images of the collection and temporary exhibitions, subject to rights, you must sign in as a professional.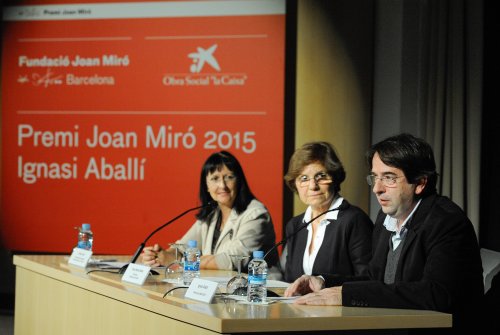 Ignasi Aballí, Winner of the 2015 Joan Miró Prize
Ignasi Aballí has been named winner of the fifth edition of the award organised by Fundació Joan Miró and Obra Social "la Caixa".
The Catalan artist accepted the Prize, one of the most prestigious and generous contemporary art awards in the world, at a ceremony held at Fundació Joan Miró.
In addition to the cash prize of 70,000 euros, the winning artist will be invited to present a monographic exhibition at Fundació Joan Miró in Barcelona in Spring 2016.