Rubén Grilo
Images
To access images of the collection and temporary exhibitions, subject to rights, you must sign in as a professional.
Exhibition
Rubén Grilo
Dates
02/10/2015 - 08/12/2015
Curator
Martí Manen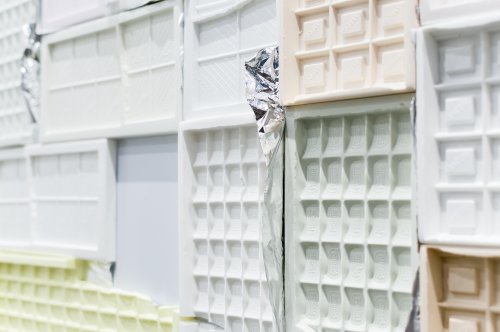 Rubén Grilo opens the exhibition programme for the 2015-2016 season at the Fundació Joan Miró's Espai 13.
From a highly conceptual perspective, Rubén Grilo engages with the artistic production process through an approach bordering on industrial creation.
The Rubén Grilo exhibition will be on display at Espai 13 from 2 October to 8 December 2015 as part of the series When Lines are Time.
Curated by Martí Manen, this new series invites visitors to reflect on the issues related to temporality and production in artistic practice.