Aleydis Rispa. Planets and stars
Images
To access images of the collection and temporary exhibitions, subject to rights, you must sign in as a professional.
Photography in the Foyer
Aleydis Rispa. Planets and stars
Dates
06/10/2015 - 17/01/2015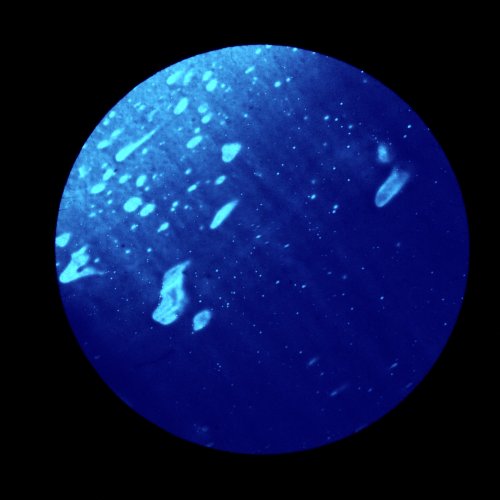 The foyer of the Fundació Joan Miró presents Planets and stars, a small-format exhibition of images by Aleydis Rispa evoking outer space
Planets and stars is a series of 23 photographic prints made with diferent materials that recreates a set of fictional planets. With this alternative cosmology, Aleydis Rispa (Sort, 1964) explores something as far away as celestial bodies beyond our Solar System.
The project was driven by the artist's interest in the space race and also pays tribute to Joan Miró, who always had a very special place for planets and stars in his work.