Friendly Game - Electronic Feelings
Author

Pipilotti Rist

Dates

—
The Swiss artist Pipilotti Rist presents Friendly Game - Electronic Feelings at the Fundació Joan Miró in Barcelona and at the Centre Cultural Caixa de Girona - Fontana d'Or in Girona. The exhibition invites visitors to delve into Rist's colourful world through a variety of video installations that play with nature, the human body, music, and the architecture of the exhibition rooms.
Rist surprises and provokes with artistic explorations that draw us into psychic and aesthetic landscapes while penetrating our personal and collective consciousness.
The exhibition has received support from art collector and writer Han Nefkens, who has produced the book for the exhibition as well as the piece titled Double Light, a dialogue between Pipilotti Rist and Joan Miró consisting of a double video projection on Femme, a sculpture by Joan Miró from 1968 belonging to the Fundació's collection.
The Swiss artist Pipilotti Rist (Grabs, Sankt Gallen, 1962) was awarded the Joan Miró Prize in 2009. The jury panel unanimously agreed to grant her the award, highlighting the broad scope of her creative curiosity and her outstanding contribution to the current art scene. Rist felt honoured to receive a prize named after Joan Miró, the artist about whom she emphasized the influence he exerted and continues to exert in the art world today.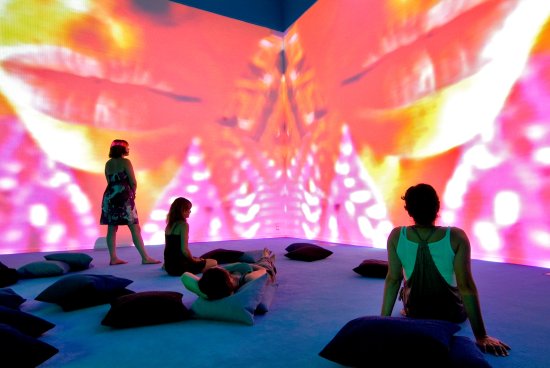 Related links
In collaboration with: