Sumer and the Modern Paradigm
Dates

—

Curated by

Pedro Azara
The Sumer and the Modern Paradigm exhibition elicits a conversation between Mesopotamian art and the works of modern artists, particularly during the interwar period (1918-1939). At the same time, it aims to find an answer to the reasons for the modern fascination with the findings from the ancient Near East.
Illustrated media and the dissemination of the archaeological findings from Syria and Iraq - French and British colonies at the time - were in and of themselves sources of inspiration for modern artists. The vision and works of these artists are the visible result of their interpretation of all those documents.
The exhibition reveals how the figuration of Mesopotamian art found its way into the Western artistic imagination, and how cuneiform script was highly valued, first by Western archaeology museums and then by artists. It also addresses the ongoing legacy of the infinite compositions made with cylinder seals and the influence of Mesopotamian myths such as the Tower of Babel or the Epic of Gilgamesh, so often revisited in the West.
Mesopotamian works continue to give answers to questions that were raised in the first half of the twentieth century, and possibly up until today.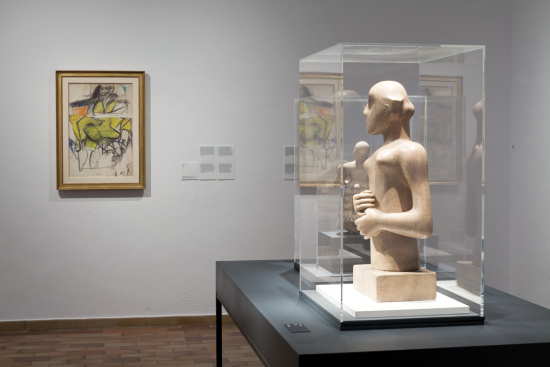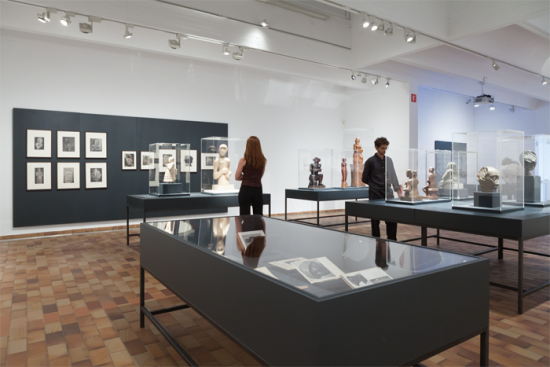 Follow this exhibition on social media
Lectures
'Modern Art and Sumer (I): The Statues Look at Us'
Thursday, 14 December 2017 at 7 pm
Lecture by Pedro Azara and Marc Marín
'Modern Art and Sumer (II): The Epic of Gilgamesh'
Saturday, 13 January 2018 at 6 pm
Lecture by Pedro Azara and Joan Borrell
Sumer and the Modern Paradigm Publication
Free guided tours
Starting on 4 November 2017
Catalan: Saturdays at 11 am
Spanish: Saturdays at 12:30 pm
11 November 2017 at 12:30 pm: guided tour in sign language
Blog: The Fate of Mesopotamian Architecture
Post by Maria Gabriella Micale at the Fundació's blog
In collaboration with: