vis.
Exhibition program

Author

Julia Spínola

Dates

—
Julia Spínola's work forces spectators to rethink some of their assumptions about perception. Our approach to sculpture is usually based on spatial and temporal considerations. We adopt these two parameters -time and space- as tools with which to establish a clear, reliable discourse. On the one hand, time, which makes it possible to articulate a narrative and provide coherence to what we see; on the other, the spatial development of a sculpture, which takes into consideration sensory aspects that have an impact on our way of seeing and that are challenged by the artist -perception is a rarely questioned model, prone to interferences. To deactivate both categories, Spínola explores a series of fundamental procedures for action and reaction that respond to touch and sight. At the same time, she turns exhibition spaces into disorienting environments where spectators are unable to find any definitive position.
Placed halfway between the fact of making themselves and that of undoing themselves, her pieces expose a conflict with the idea of permanence and the condition of the closed object. In vis. this translates into a series of sculptures -variations on a given element- and in a series of silkscreen prints on the wall. Sculptures and graphic elements become interdependent and Spínola displays them eliciting resonances: a vibration that strains the optic nerve and turns the eye into a conscious mechanism. Looking reflects our presence back to us and places us in a perceptual framework in which meanings are blurred.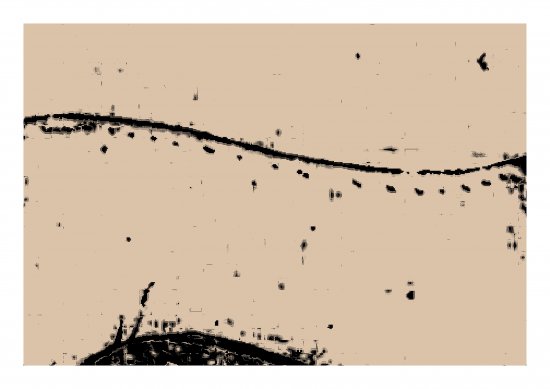 Follow this exhibition on social media
Online booking. La Mercè Open Day
If you will attend the exhibition on September 25th, you must book your tickets online by time slots.
Follow the purchase process to the end to complete the free booking successfully.