Entourage. Photography by Enric Tormo
Author

Enric Tormo

Dates

—

Curated by

Martina Millà
An expert engraver, book binder and typographer, Enric Tormo was a collaborator of Joan Miró for lithographic and xylographic projects such as Barcelona Series (1944) and À toute épreuve (1958), the Paul Éluard book that Miró illustrated.
This exhibition presents a selection of photograph deposited by Enric Tormo Freixes in the archive of the Fundació Joan Miró. They are all photographs taken in the 1940s and 1950s, portraying Miró's entourage, that is, the artistic and cultural ambience of Miró-and of Tormo in consequence-during the years he lived in Barcelona, before taking up residence in Mallorca. The photographs were made in various settings. Thanks to Tormo's gaze, we see Joan Miró working on sculptures and large-format paintings, as well as in moments of careful observation, whether of the landscape around Mont-roig, the Romanesque paintings at the Palau Nacional, the Man at Prayer of Sant Quirze de Pedret or Gaudí's shapes at the Crypt of the Colònia Güell.
Many of these are spontaneous photographs showing Miró's working spaces and studio, along with moments of leisure and social situations. With this set of diverse images, we are able to reconstruct Miró's ambience, an exceptional context that contrived to irradiate progressive, quality art and culture during the early decades of the Franco regime. The selection shows some of these moments in clear contrast to the atmosphere of a downtrodden society, which encircled this luminous group of friends and collaborators.
Enric Tormo also at the Fundació Joan Brossa. From its location on Montjuïc, the exhibition Entourage complements another exhibit, La invisibilitat del dau. Enric Tormo, gravador i fotògraf [Invisibility of the Dice: Enric Tormo, Engraver and Photographer], curated by Aitor Quiney Urbieta, which will be held at the Fundació Joan Brossa Centre de les Arts Lliures, from 17 March to 31 July 2022.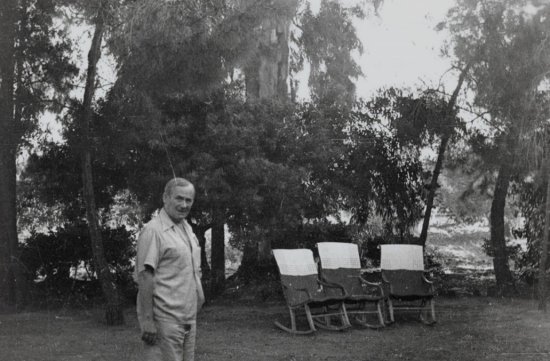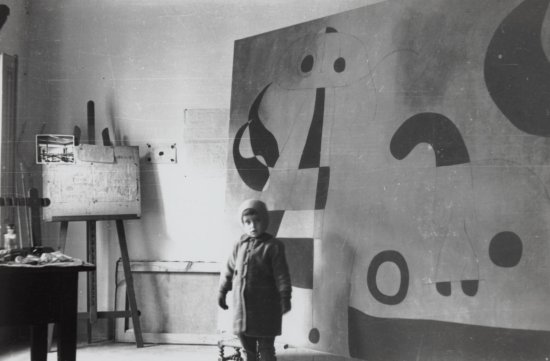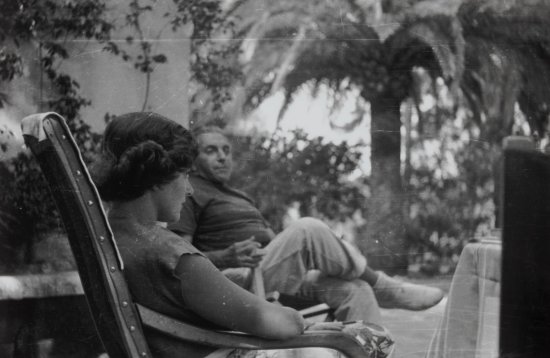 Press Office
Check the exhibition's press materials