El ojo de Miró [The miró Eye]
Images
To access images of the collection and temporary exhibitions, subject to rights, you must sign in as a professional.
Presentation
Authors
Jean Marie del Moral and Joan Punyet Miró
When
10/12/2015, 7 pm
Where
Biblioteca Jacques Dupin, Fundació Joan Miró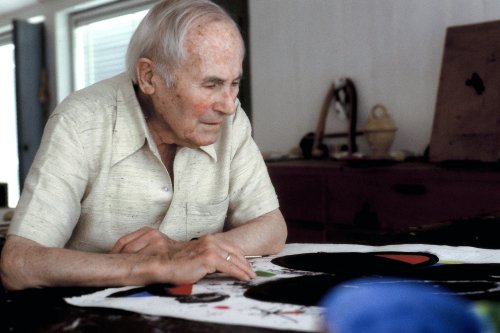 Fundació Joan Miró will host the presentation of the book The Miró Eye, with photographs by Jean Marie del Moral and text by Joan Punyet Miró.
The poetic gaze of the photographer offers a clear insight into the importance of objects in Miró's work. For his part, Joan Punyet portrays the evocative power of the objects with his words, highlighting the role of the studio as the artist's refuge.
The Miró Eye has been published by La Fábrica in collaboration with the Fundació Pilar i Joan Miró, Successió Miró and Fundació Joan Miró.
The book will be presented by the authors in the Jacques Dupin Library at Fundació Joan Miró on Thursday, 10 December 2015, at 7 pm. This presentation has been programmed to coincide with the exhibition Miró and the Object, currently showing at the Fundació until 17 January 2016.