2017 programme of exhibitions and activities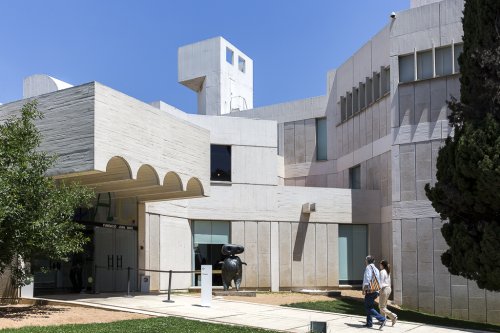 The Fundació Joan Miró presents its 2017 programme of exhibitions and activities
À toute épreuve, more than a book, a new research project under the umbrella of the Miró. Documents series, will reconstruct the history of the production of this bibliophilic book based on a collection of poems by Paul Éluard, in an exhibition curated by Christopher Green.
At the same time, the new temporary exhibition rooms will also host Self-Organization, a genealogy of do-it-yourself practices curated by Antonio Ortega, and The Way Things Do, curated by Martina Millà and Serafin Álvarez to mark the 30th anniversary of the film The Way Things Go, by Peter Fischli and David Weiss.
In autumn 2017, the exhibition Sumer and the Modernist Paradigm curated by Pedro Azara, will explore the interest that so-called "Sumerian art" aroused in some of the key artists of the twentieth century.
Meanwhile, in Espai 13, the One Foot Out. Expeditions and Diasporas series curated by Jordi Antas will continue with exhibition projects by Momu & No Es, Eva Fàbregas, Adrià Julià and Martin Llavaneras. For the 2017-2018 season, Alexandra Laudo will take up the baton with a series based on the symbology of islands.
The Foundation will also continue to disseminate Miró's work abroad with the exhibition Joan Miró. The Poetry of Everyday Life, which will be on show at Prince Eugen's Waldemarsudde in Stockholm from 11 February onwards.