The Fundació Joan Miró participates in the exhibition 'Miró, the Colour of my Dreams' at the Grand Palais in Paris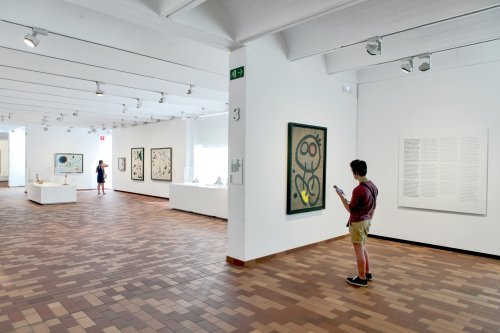 The Fundació Joan Miró participates in the exhibition Miró, the Colour of my Dreams at the Grand Palais in Paris
The exhibition, which will open on 3 October, highlights the technical and stylistic evolution of Joan Miró as reflected in 150 key works in the artist's career, some twenty of which belong to the Joan Miró Collection at the Foundation.
Drawings, sculptures, and ceramics will also be on show at this exhibition, which is curated by Jean Louis Prat, an art historian and personal friend of Miró.
Coinciding with this event, the Fundació Joan Miró - with support from New York University and the Université Paris Nanterre - is organising a new symposium in Paris entitled Joan Miró: Painting - Poetry. This project is led by the Miró Chair and the Joan Miró International Research Group.