The Board of Trustees of the Fundació Joan Miró Elects Sara Puig as the New President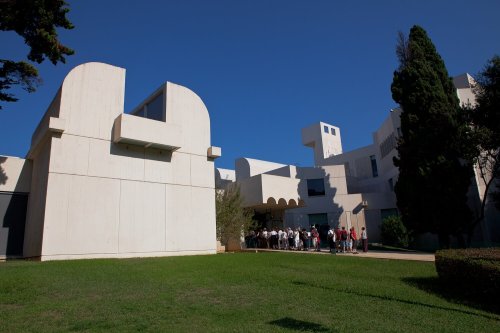 Sara Puig Alsina has accepted the post of president of the Fundació Joan Miró for four years. She has been on the Board of Trustees since November 2013 and a member of the Executive Committee since November 2014. A graduate in Art History from the Universitat de Barcelona holding an MA in Arts Administration (Museums) from New York University, Ms. Puig has extensive professional experience in the field of art and museums.
At the regular meeting held yesterday, 20 March 2019, two new members, Laia Gasch Casals and Andreu Mas-Colell, were also approved to join the Board of Trustees. Laia Gasch Casals has been a member of the London Mayor's Office since 2013, where she works as a cultural policy advisor for the Deputy Mayor for Culture and Creative Industries. She is also the director of Global Partnerships at the World Cities Culture Forum, the leading network of cities and culture encompassing 39 cities, including New York, Moscow, Paris, Shanghai, Seoul and Buenos Aires. Ms. Gasch was the Creative Director of the South Bank and Bankside Cultural Quarter at the Tate Modern in London (2006-09). Andreu Mas-Colell is the founder of the Barcelona GSE and Professor Emeritus of Economics at the Universitat Pompeu Fabra. He taught at the University of California, Berkeley (1972-80) and Harvard University (1981-96). Mas-Colell served as Minister of Universities, Research and the Information Society in the Catalan Government (2000-03), Secretary General of the European Research Council (2009-10) and Minister of Economy and Knowledge in the Catalan Government (2010-16).
The Fundació Joan Miró Board currently has 19 members, including representatives from the Barcelona City Council, the Catalan Government and the Spanish Ministry of Culture, as well as from the art world and civil society. Its former presidents have been Joaquim Gomis (1972-75), Joan Teixidor (1975-81), Oriol Bohigas (1981-88), Eduard Castellet (1989-2009) and Jaume Freixa (2009-19).