Services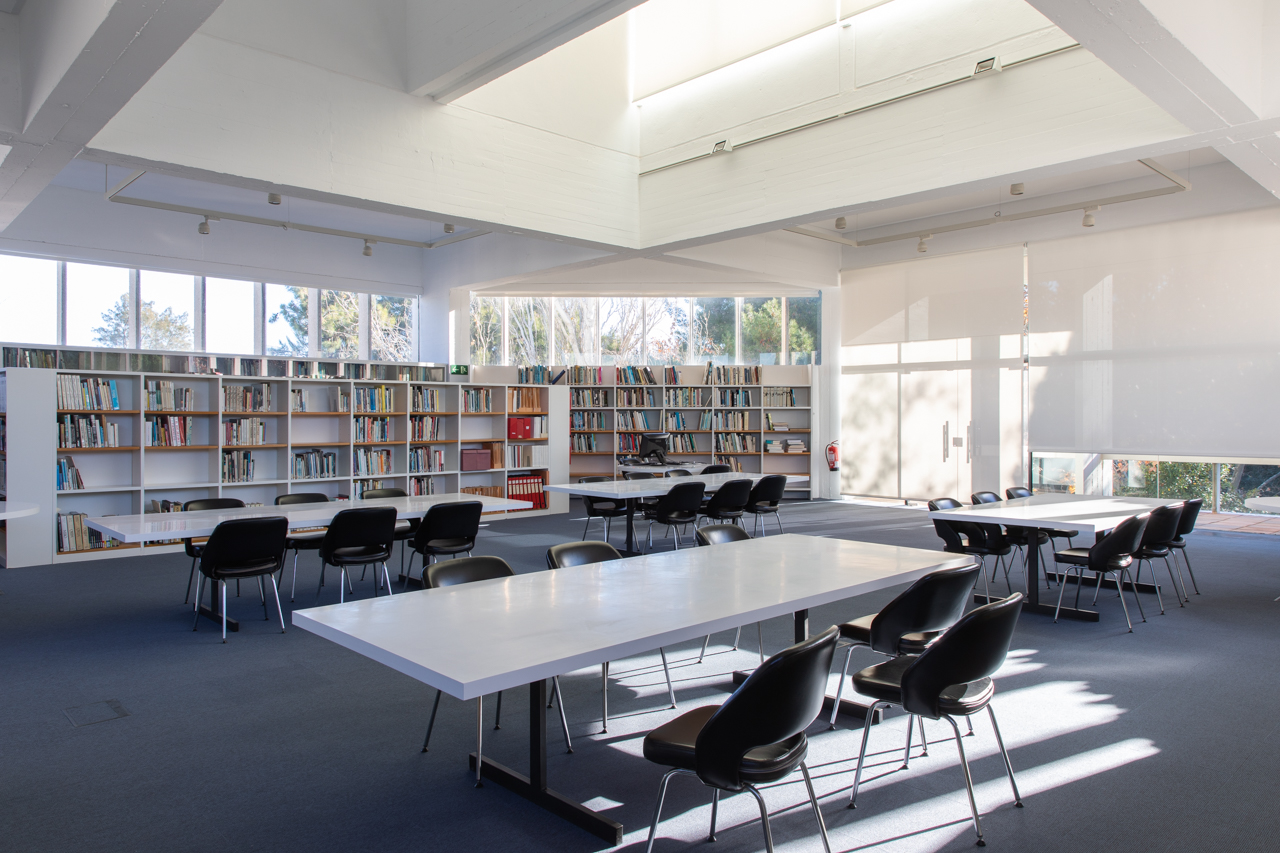 Library
Tuesday to Friday from 10.00 am to 2.00 pm (except public holidays). To consult the library's holdings in the afternoon, you must book an appointment in advance.
The main purpose of the Jacques Dupin Library, situated on the top floor of the octagonal tower, has been to acquire, conserve and publicise documents relating to Joan Miró in order to support study and research into his life and work.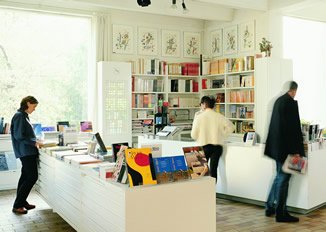 Bookshop
Open from Tuesday to Sunday, from 10 am to 7 pm
The bookshop specialises in Joan Miró, contemporary art, architecture and design in general. It also sells art reviews and journals, all the Fundació Joan Miró's publications, and posters and prints by contemporary artists.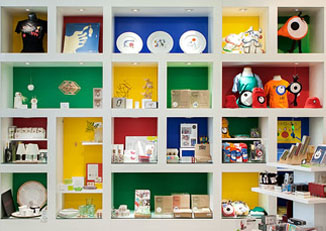 Gift shop
Open from Tuesday Sunday, from 10 am to 7 pm
The gift shop sells articles related to Joan Miró's work and current exhibitions at the Fundació Joan Miró, as well as a wide range of local and international products: fashion and household accessories, gadgets, jewellery and children's articles and educational games.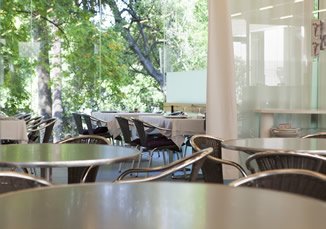 Bar-restaurant
Open from Tuesday to Sunday, from 10 am to 7 pm
The bar-restaurant has a garden terrace in the centre of the building.
Same opening hours as exhibitions
It can seat 70 people inside and 60 people outside.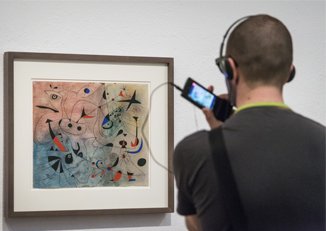 Online Multimedia Guide to the Joan Miró Collection
An amazing and rigorous guide with interactive content. The multimedia guide that accompanies the visitor to the Joan Miró Collection includes images, additional content about Joan Miró's life and work, unpublished material from the Fundació's archive, photographs from personal archives and institutions and an architectural itinerary.
2 hours of multimedia content
6 languages (Catalan, Spanish, English, French, German and Italian)
30 works by Joan Miró with detailed commentary
Download on your own device
Please bring your own headphones.

Wi-Fi
Free Wi-Fi is available to all visitors.

Accessibility
The Fundació Joan Miró is keen to ensure all visitors have access to art and culture.
You can also download the accessible guide.