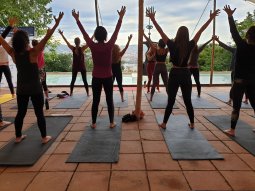 Yoga at the Miró
Art and Yoga Sessions for Everyone
The Fundació Joan Miró is offering Yoga at the Miró, a series of sessions combining yoga with observations about works related to the seven levels of awareness in yoga. Participants will be able to view Miró's work as a path from the material to the absolute.

about "Yoga at the Miró"