Trapalladas, espantallos, farandulos
Exhibition program

Author

Für Alle Fälle

Dates

—

Curated by

Pilar Cruz
The Für Alle Fälle collective (Vanesa Castro and Iñaki López) presents an array of off-the-grid practices in the context of rural Galicia. While the consolidated maker movement has become increasingly dependent on corporate high tech, Iñaki and Vanesa have found numerous examples of low-complexity, highly efficient solutions.
Faced with specific needs, these non-makers find simple solutions that are often ingenious and effective, steeped in traditional knowledge and involving the most efficient possible use of local materials and resources, often recycled or repurposed. The room features an installation of several scarecrow systems (espantallos) that the artists have tracked down, as well as video coverage of some of the ways in which a variety of odds and ends are transformed into usable devices (trapalladas).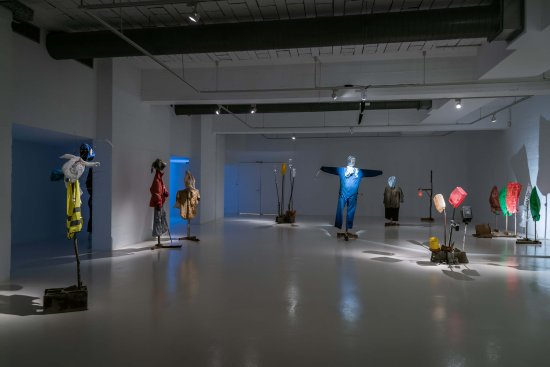 Follow this exhibition on social media
Thursday, 4 April at 5 pm
In this workshop, participants will make farandulos - the traditional figures used during carnival in rural areas of Galicia - prior to the exhibition opening.