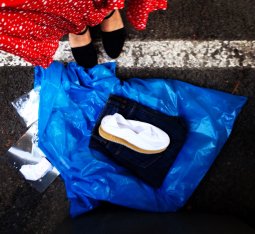 From a Pixel a Poem
Joan Brossa always quoted the principle of his much-admired Fregoli: 'art is life and life is transformation.' Cloe Masotta takes this premise out into the streets, knowing that at any moment she may encounter an object, a text, a shadow or a colour that attracts her and that she can seize with her cell phone. Once framed, reality is transformed and introduces a poetic twist. Nothing is what it appears to be.
This exhibition is part of the Epicentre Brossa programming.

about "From a Pixel a Poem"