Impact Play
Exhibition program

Author

P. Staff

Dates

—

Place

Espai 13

Curated by

Yaby (Beatriz Ortega Botas and Alberto Vallejo)
Flashes of color, words, hand painted frames and brief shots of asses being spanked rhythmically compose Impact Play. This audiovisual piece retrieves some formal explorations of Structural film to provide a fundamentally sensorial experience by means of duration, light and shape.
Continuing their investigation of sensuousness in pleasure and violence, P. Staff points at a parallel between some of the visual repertoire of these films and clinical techniques for the visualization of the structure and composition of the body -MRI, ultrasound, x-rays-, optically boosted images that deepen medicalization while bringing out contrasts in human texture, density and temperature that reveal the somatic as a site of integral variance.
P. Staff (Bognor Regis, 1987)
Lives and works in Los Angeles and London. Studied at Goldsmiths College and was part of the Associate Artist Programme at LUX. Solo exhibitions have been held at Kunsthalle Basel; Commonwealth and Council, Los Angeles LUMA, Arles; Institute of Contemporary Art, Shanghai; and Serpentine Galleries, London. Selected group exhibitions have been held at 59th Venice Biennale; 13th Shanghai Biennale; Julia Stoschek Collection, Berlin, among others. Staff is in the collections of Museum of Contemporary Art, Los Angeles; LUMA Arles; Museum of Modern Art, New York; and Julia Stoschek Foundation, Düsseldorf.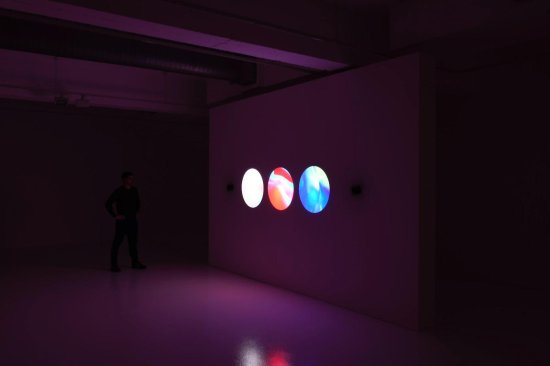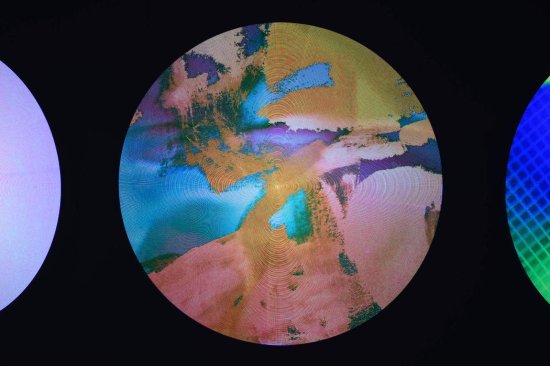 Follow this exhibition on social media
More information
Press Office
Check the exhibition's press materials



Warning: The installation contains sexually explicit, flashing images that might affect photosensitive visitors.
In collaboration with: