Nalini Malani: You Don't Hear Me
Dates

—

Curated by

Martina Millà
The Indian artist Nalini Malani, the winner of the 2019 Joan Miró Prize, presents a selection of works from her entire career, in which feminist thought and the condemnation of violence are ever-present.
Malani's works suggest the vulnerability and precariousness of human existence with a personal iconography that draws from ancient and universal mythologies. Social, feminist, and environmental justice are at the heart of her artistic quest and materialize in the exhibition as an ensemble of large-scale immersive installations -video projections and animations, shadow plays and painted panels. The artist has also created wall drawings specifically for the Fundació Joan Miró.
The title You Don't Hear Me is a direct challenge to the patriarchy, an interlocutor who Nalini Malani views as indifferent and insensitive to the fair demands of vulnerable people, particularly women.
According to the jury panel for the Joan Miró Prize, Nalini Malani shares Joan Miró's radical imagination and socio-political awareness. The jury also considered that other points in common between the two artists include an extraordinary intellectual curiosity and an ongoing dialogue with some of the most outstanding figures of their times, who influenced their respective outputs.
Guide de salle téléchargeable (FR)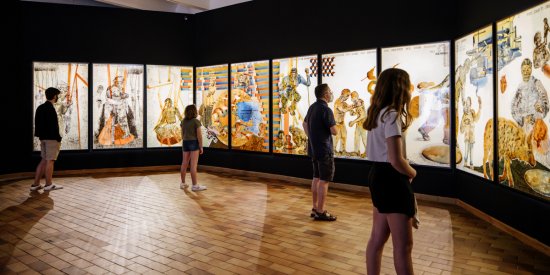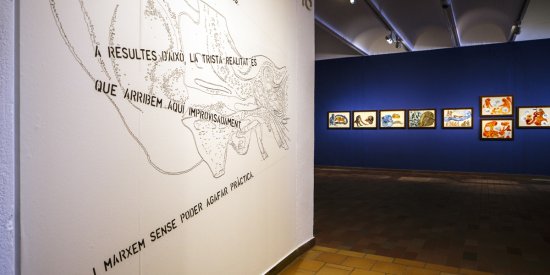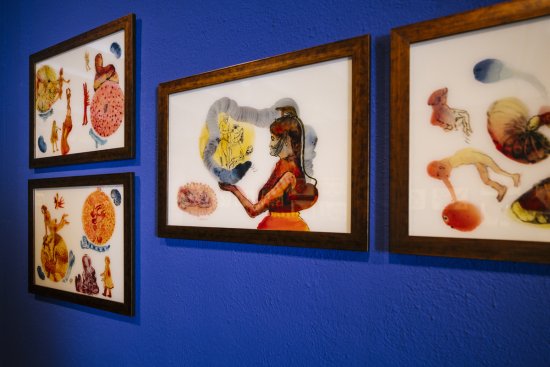 Follow this exhibition on social media
Press Office
Check the exhibition's press materials
In collaboration with:
With the support of::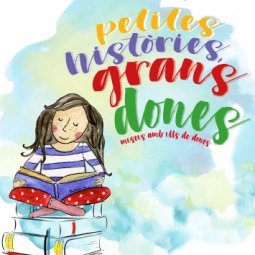 Little Stories, Great Women. Museums with Women's Eyes
Youtube Channel Petites històries, grans dones

about "Little Stories, Great Women. Museums with Women's Eyes"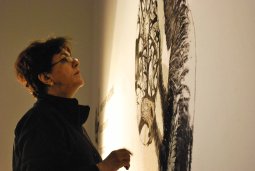 A Morning with Nalini Malani
In this encounter with secondary students, Nalini Malani will dialogue with Martina Millà, curator of the exhibition, on how art might contribute to the denouncement of contemporary injustices.

about "A Morning with Nalini Malani"