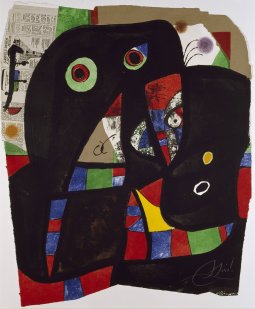 Miró-Gaudí-Gomis
Miró always expressed his admiration for Gaudí's work, valuing the architect's penchant for risk and improvisation. The two artists viewed nature as the root of all their creative endeavours.
The exhibition features the Gaudí Series prints, which Miró produced as a tribute to the architect in 1979, and a selection of Miró's sculptures which establish a dialogue with Joaquim Gomis' photographs of Gaudí's architecture.

about "Miró-Gaudí-Gomis"